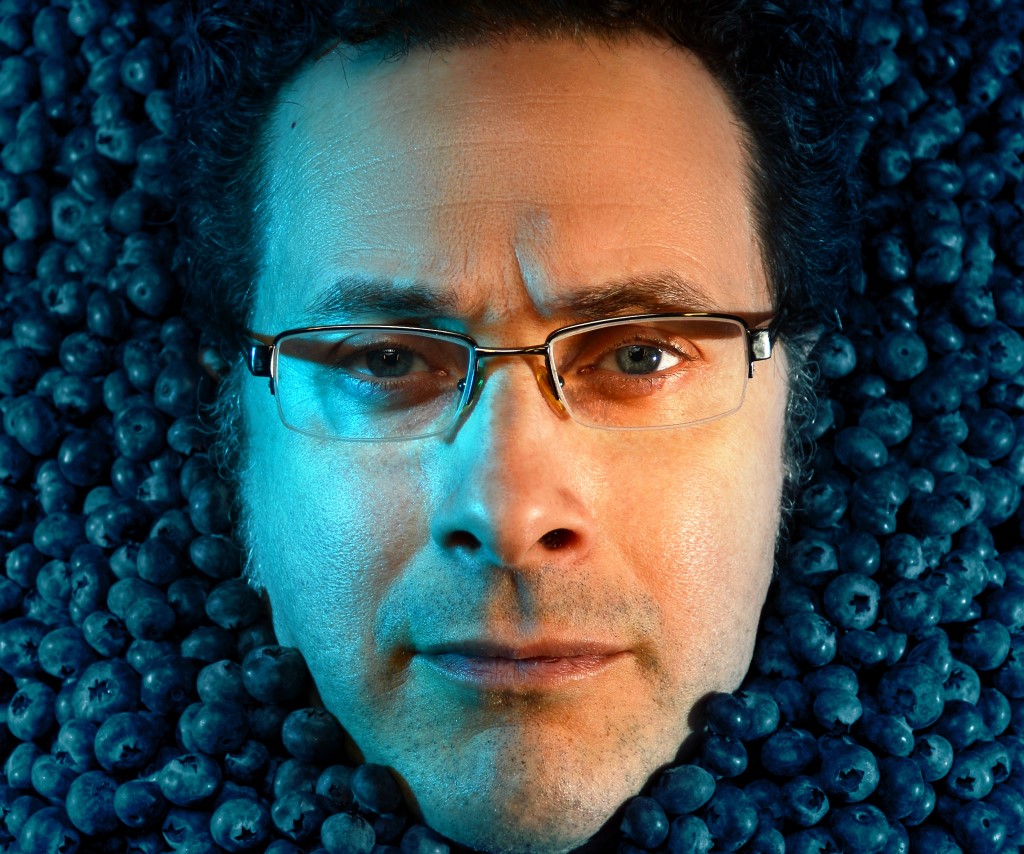 We sat down with TJ Dawe, our close friend and Fringe legend, to talk all things Blueberries Are Assholes. In our latest blog feature, we unearth his inspirations for the show and what to get excited about from his latest Fringe production.
Briefly introduce yourself/your company…
My company is just me. I used to come up with phony, silly company names, but I never had a company. I've always worked on my monologues on my own, and done everything that needed to be done. So that's my company: just one guy, wearing all the different hats. Our board meetings are incredibly concise.
What is it that makes your work/company unique?
The simplest way to answer that is that my work comes from my, and I'm unique – as is everyone. My shows are direct expressions of my observations and experiences. The thing I go for is to have some kind of sophisticated idea underlying material that's accessible to anyone. This new show looks at simple, universal experiences, like sneezing, sleeping, getting food caught in your teeth. And there's more to it than just describing and extrapolating those things, but if someone wants to just take in a bunch of jokes about everyday experience, it works on that level too.
What kind of experience do you hope audiences will have during your show?
I'd like people to see their own experience in what I'm describing, and see the many things we do every day in a new way.
Without spoilers, tell us what you think audiences will remember most about your show?
The show covers a fair bit of common experience, and the response so far (the show debuted at the Orlando Fringe) wasn't consistently about a single thing, but I had many people come up to me and tell me that the next time they did a specific thing I'd riffed on in the show, my take on it came back to them. That's what I'd like: for the ghost of that bit of material to take up residence in people's brains whenever they do a specific, innocuous thing they'd never paid attention to before I dissected it in a certain way.
What do you think is the best thing about the Fringe?
Artists get to find their voice and refine material with multiple audiences, and that there are people genuinely interested in seeing people take chances.
What is the most important thing you hope audiences will take away from your show?
A desire to listen to new music. That'll make sense when they see the show.