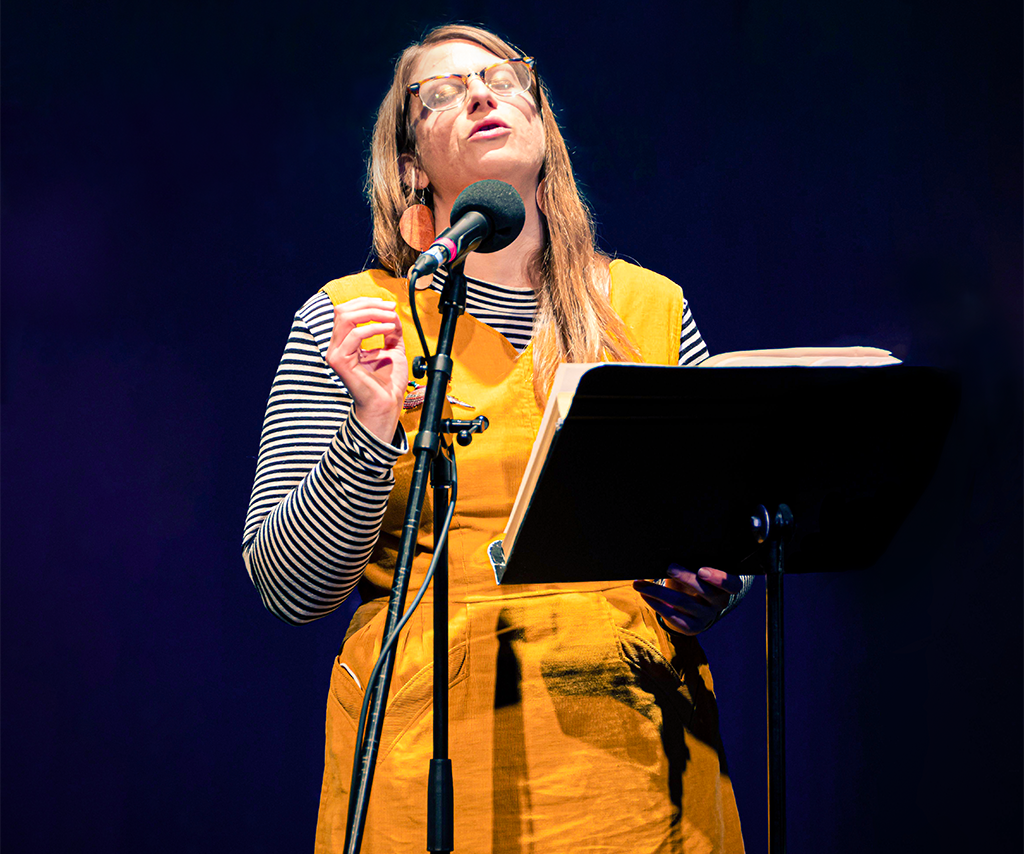 Formed from her real life dating experiences, Regan Shrumm descends on the stage with an hour of laughs in Neurotic Erotica. In our latest blog, unearth a little about her self-discovery journey and what to expect from this subtlety and whip-smart queer show.
Briefly introduce yourself/your company…
Regan Shrumm is a queer and disabled artist, performer, and comedian. As a want-to-be theatre kid throughout high school, Regan's repressive upbringing did not allow for such activities. Regan really started to focus on comedy during the start of the pandemic because what funnier time to do comedy when you literally cannot go on stage. They have performed onstage through Atomic Vaudeville (Victoria) and Impulse Theatre (Victoria), as well as online through the Upright Citizens Brigade (LA), The Squirrel (NY), and The Pit (NY). They are currently Intrepid Theatre's 2022 OUTstages artist-in-resident, writing a dark parody of Pee Wee's Playhouse.
What is it that makes your work/company unique?
Through the use of pop culture as a relatable pathway, I guide the viewer step by step through my cringey sex and dating life. Often stories of sex focus on what is sexy about the situation. Instead, I explain the uncomfortable situations of being sick while horny or awkward crushes with very ugly cartoons. By being so open, honest, and specific, audiences often find the work very relatable. In addition, most of my stories are very queer (me realizing I was in love with all genders with my various cartoon crushes), and you do not get many coming-of-age queer stories in theatre.
What kind of experience do you hope audiences will have during your show?
If you ever found the birds and the bees talk really uncomfortable and humiliating (or never received it at all), by watching the show, you will feel comforted that you were not alone. Also that you are really excited to go watch Gremlins 2: A New Batch.

Without spoilers, tell us what you think audiences will remember most about your show?
A certain character from Gremlins 2: A New Batch that I was really horny for as a very young child. 
What do you think is the best thing about the Fringe?
I love the unexpectedness of the Fringe. I have been Fringing since 2009, and have seen some of the most powerful, experimental, and humourous shows of my life at Fringes. I have also seen shows that literally made me walk out of the theatre. I like the roll of the dice of exploring what theatre can look like, and giving space to artists to try something new and fresh.
What is the most important thing you hope audiences will take away from your show?
We are all just awkward individuals, and the more we embrace who we truly are and not hide it, the freer we will feel.