🔍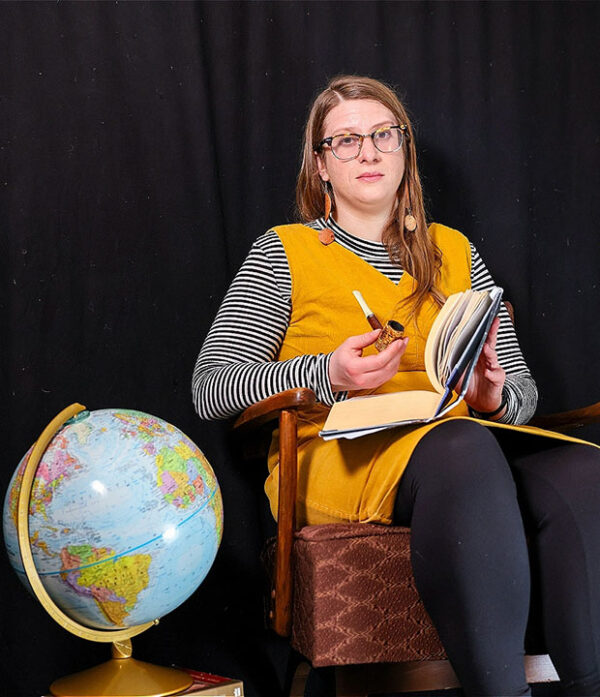 Neurotic Erotica
$15.00
Based on true stories, join controversial author Esme J.K. Quimby (Regan Shrumm), as she reads from her latest novel, 50 Shades of Grief: A Neurotic Erotica. Follow a character study of how one individual's love of 80s films and repressed queerness turned them into constantly overthinking every sexual act.  
This solo comedy performance is full of cringing humour, bringing levity to the awkwardness that can come with exploring the mysteries of sex as you grow up. 
"A

 masterclass in subtlety, innuendo, camp, and whip-smart 

humour

"


– 
Sean Guist (Artistic Director, Intrepid Theatre)
Written & Directed by: 
Regan Shrumm
---

IMPORTANT NOTE:
All attendees are required to purchase a Festival Membership (a one-off $10 fee), granting you access to each and every show in this year's Fringe. You can add a Festival Membership for each member of your party during the booking process. For more info, please visit our Booking Information page.
Description
Length: 50 mins | Age: 18+ | Warning(s):
Course Language, Violent Content, Sexual Content
Dates & Times

Thu 8 Sep
5pm
The Improv Centre
$15
Sun 11 Sep
9pm
The Improv Centre
$15
Mon 12 Sep
7pm
The Improv Centre
$15
Tue 13 Sep
5pm
The Improv Centre
$15
Fri 16 Sep
3pm
The Improv Centre
$15
Sun 18 Sep
1pm
The Improv Centre
$15