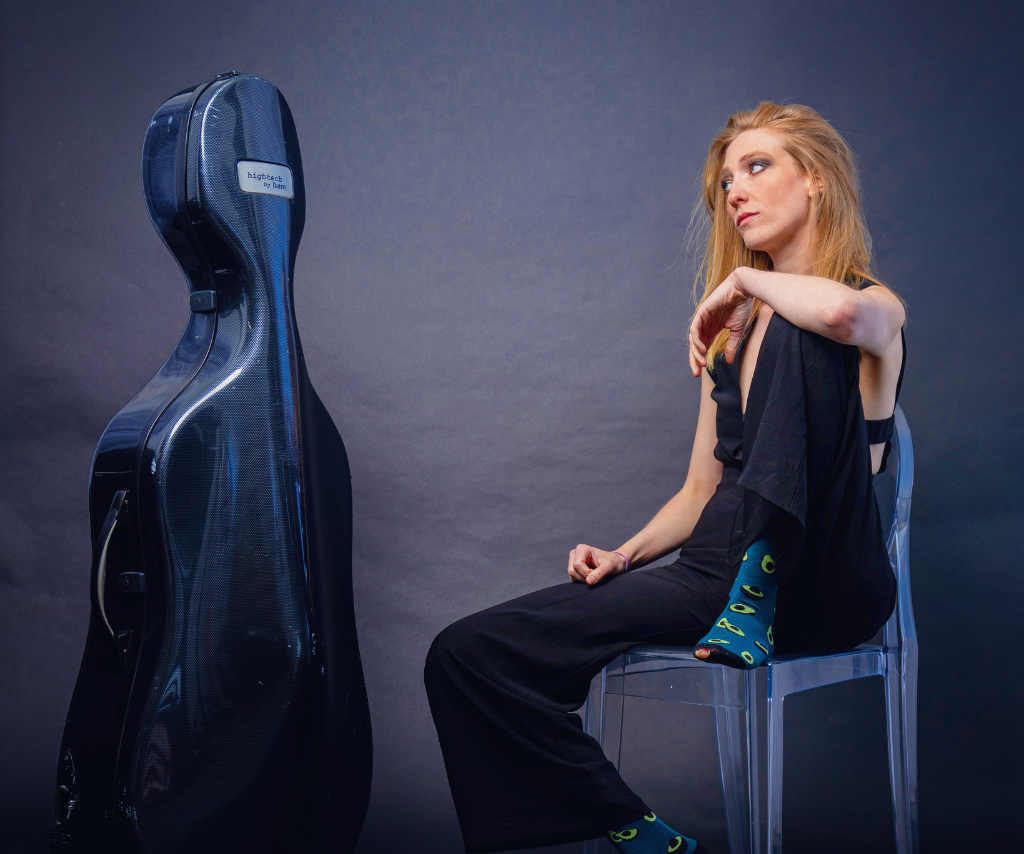 Meet Karen and her faithful life partner, Cello! Together they bring their music-infused production Delusions and Grandeur to Vancouver. In our latest blog, we learn a little more about the dexterous musician and what to expect from the show this fall.
Briefly introduce yourself/your company…
I'm a classically trained cellist who decided to diversify my work by branching out into clown. Financially, it might not have been the wisest career move.
What is it that makes your work/company unique?
The clown embraces failure, the classical musician isn't allowed to fail. It took me years of curiosity and bravery to find the space where these two worlds could meet. It's a pretty niche market space when you're a classical clown cellist.
What kind of experience do you hope audiences will have during your show?
An ability to see and be seen. And an opportunity to enjoy beautiful cello music.
Without spoilers, tell us what you think audiences will remember most about your show?
The price of mastery. Or when I hide in my concert black dress.
What do you think is the best thing about the Fringe?
Finding a space for a show that doesn't seem to fit a genre. It's hard to explain to people what a one-woman theater, pathos-infused clown, classical cello recital, show is.
What is the most important thing you hope audiences will take away from your show?
Permission to feel. Permission to fail.