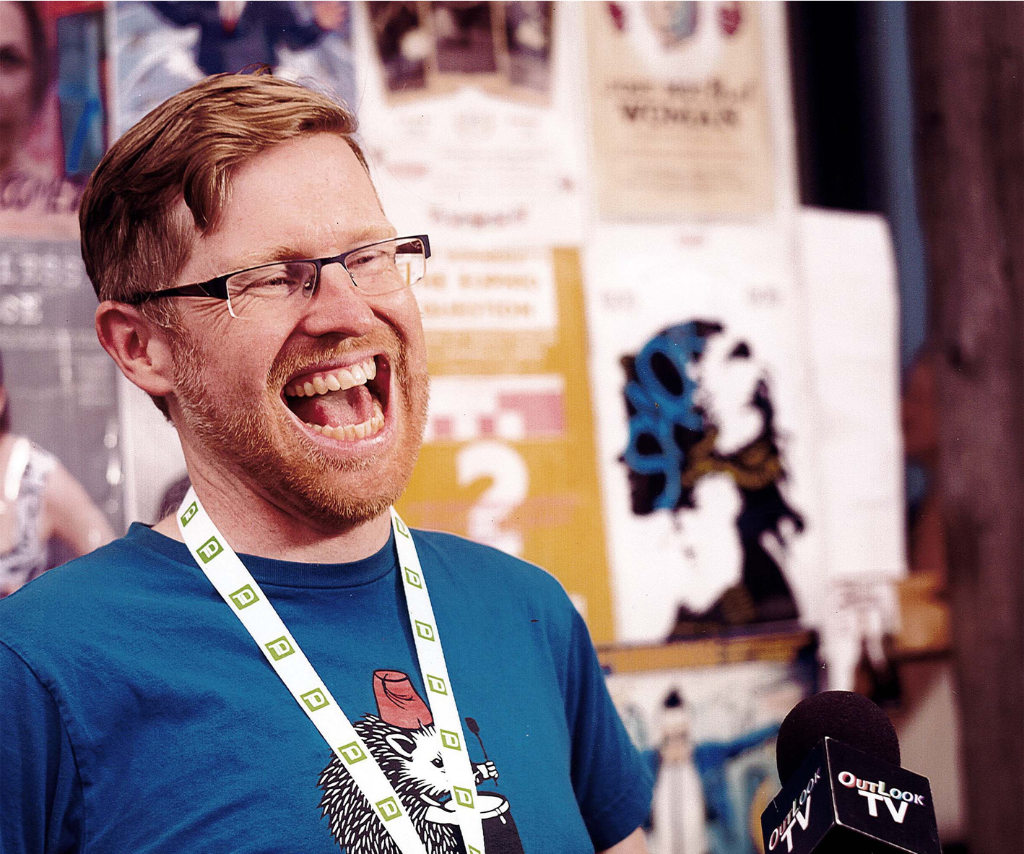 Reunite with our former Executive Director and friend David Jordan – who brings to this year's Festival his very own production, Some Poems. In our latest blog feature, we find out all about the creative journey which led to this brand-new spoken word spectacle.
Briefly introduce yourself/your company…
It's just me! And I'm leaning on some friends with serious theatre chops to give me some direction. Big thanks to Kendra Fanconi and Mindy Parfitt for just being old pals to listen to me read through and give me some sage advice.
What is it that makes your work/company unique?
Well our company meetings are short because its just me. And we don't rehearse, or hire actors so that keeps our overheads low.
What kind of experience do you hope audiences will have during your show?
I always hope that with every poem people will go on the journey of the poem. I tend to think of each poem as it's own little play with super condensed characters, plots and conflict. And sometimes I get kind of meta about the poems and that's just a fun way of reaching out to the audience and saying "hey, you are in this poem too!" I think because I started out as an actor and director, the shared experience of a performance is just as important as people reading my work.
Without spoilers, tell us what you think audiences will remember most about your show?
A show like a poem is all a set up for the last line I'd say. So I hope the ending of the show is satisfying. But there is also an EPIC poem in the middle, so that will probably be memorable for some. There's a dozen or so poems in the show and I think everyone responds to different imagery. You never know what lines or images will hit home for people. There's a lot about my dad or dads in general in the show, so that'll probably land for lots of people. And if not, I've thrown some wild imagery in like lighting churches on fire, people struck by lightning, breastmilk squirting in a curmudgeon's face, stacks of Johnny Cash records on fire, hitting a deer at highway speed. I really try and keep my poetry lively so that no one nods off…
What do you think is the best thing about the Fringe?
The warmness of the audiences. This show is really a bit of homecoming for me. I didn't want to hover around after I left my role as executive director. And then COVID, and so it's been four years since I have really been involved. And this is such a great way to come back. I just know people will be supportive even though no one knows my work and I am a total Fringe rookie! Where else can an artist feel that kind of community?
What is the most important thing you hope audiences will take away from your show?
An insatiable desire to read poetry aloud to their loved ones.
Tickets for Some Poems are on sale now, taking place in Carousel Theatre from 8 – 18 Sep. Book your spot today for just $15 per person!