🔍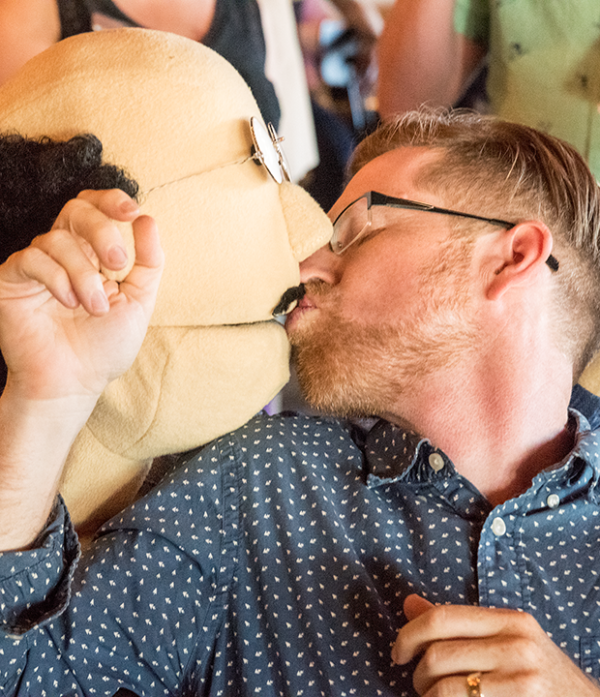 Some Poems
$15.00
From never been heard of writer, David Jordan, comes a barrage of weird, tender and punch-packing poems. Jordan takes poetry on a field trip to the theatre with a cast of colourful characters, soaring narratives, and special effects laden climaxes. And metaphors, obvs metaphors. With his first body of work, he tackles humanity's deepest sorrows with the naïve hope that poetry is the answer. And if you don't like poetry readings, there will be banter in-between!
"David's presence lights up the room almost as much as his orange pants"
– Shantini Klaassen (Operations Director, OpenMedia)
Written & Directed by:
 David Jordan
---

IMPORTANT NOTE:
All attendees are required to purchase a Festival Membership (a one-off $10 fee), granting you access to each and every show in this year's Fringe. You can add a Festival Membership for each member of your party during the booking process. For more info, please visit our Booking Information page.
Description
Length: 60 mins | Age: 14+ | Warning(s): Challenging Content
Dates & Times

Fri 9 Sep
3pm
Carousel Theatre
$15
Mon 12 Sep
4:45pm
Carousel Theatre
$15
Wed 14 Sep
7pm
Carousel Theatre
$15
Fri 16 Sep
8:45pm
Carousel Theatre
$15
Sat 17 Sep
1:35pm
Carousel Theatre
$15
Sun 18 Sep
3pm
Carousel Theatre
$15