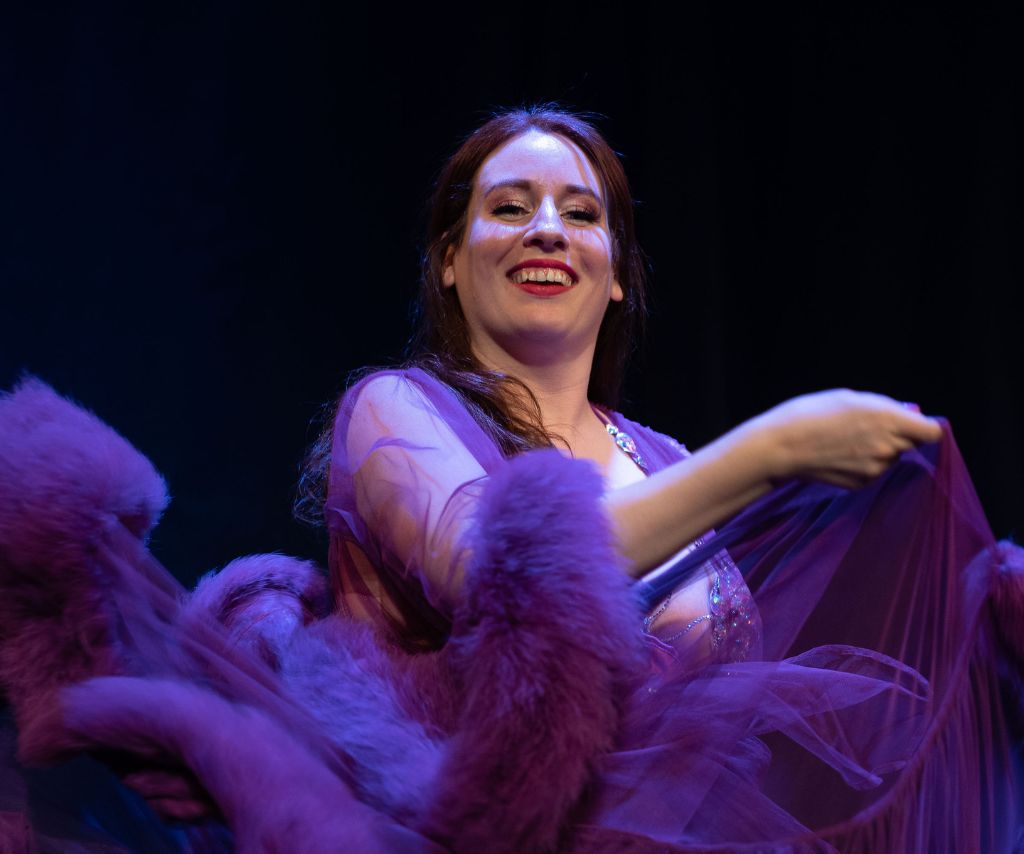 Briefly introduce yourself/your company…
Miss Marie productions focuses on female centered stories that inspire and challenge our audiences. Founded by Claire Marie, a Vancouver based entertainer. Our shows feature dance, comedy, music, and a wide variety of other talents.
What is it that makes your work/company unique
Our work is unique because we give performers the space to create work that excites them. Our current show Halfway Through Stupid, shares an in depth look at the sugar baby industry, and features real accounts from local sex workers.
What kind of experience do you hope audiences will have during your show?
We hope to intrigue and enlighten the audience. The show takes them on quite a wild journey, so buckle up!
Without spoilers, tell us what you think audiences will remember most about your show?
The unbelievable stories shared. Nothing in the show has been fictionalized, outside of names to protect the identities of the people involved.
What do you think is the best thing about the Fringe?
Seeing art that excites performers!
What is the most important thing you hope audiences will take away from your show?
We hope that they learn something new about the sex work industry and also begin to understand how common it is. My hope is to pull back the veil of sex work and show a relatable side to it.