🔍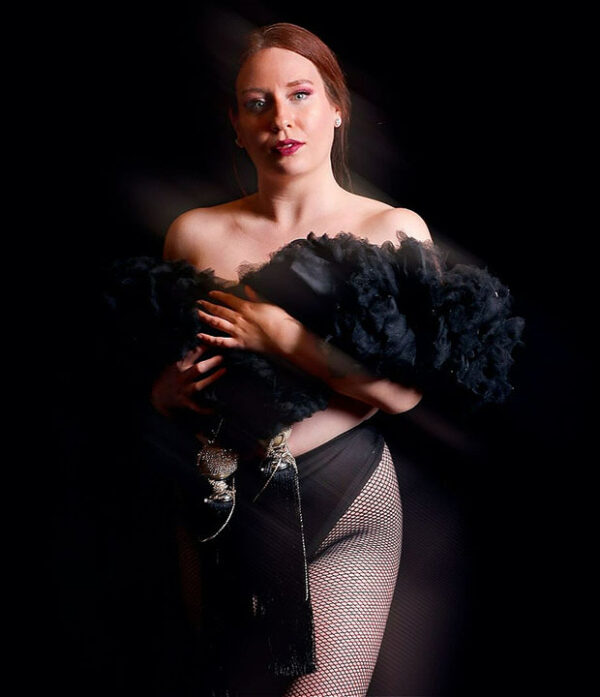 Halfway Through Stupid
$15.00
A coming-of-age cabaret! Halfway Through Stupid is the tale of a young woman finding herself in the glamorous and geriatric world of sugar dating. Told through dance, comedy and music, this daring production sheds light on an intensely criticized, and undervalued industry. From getting ripped off to going to Disneyland; From coming of age to coming out, Halfway Through Stupid is based on accounts from real life sex workers, and follows the journey of one woman as she learns to be an adult while being a sugar baby.
Company: Miss Marie Productions
Written & Directed by:
 Claire Marie Pollock
---

IMPORTANT NOTE:
All attendees are required to purchase a Festival Membership (a one-off $10 fee), granting you access to each and every show in this year's Fringe. You can add a Festival Membership for each member of your party during the booking process. For more info, please visit our Booking Information page.
Description
Length: 45 mins | Age: 18+ | Warning(s): Coarse Language, Sexual Content, Nudity, Challenging Content
Dates & Times

Thu 8 Sep
3pm
The Improv Centre
$15
Sun 11 Sep
10:35pm
The Improv Centre
$15
Mon 12 Sep
5pm
The Improv Centre
$15
Wed 14 Sep
5pm
The Improv Centre
$15
Thu 15 Sep
3pm
The Improv Centre
$15
Fri 16 Sep
7pm
Leap Creative Studios
$15
Sun 18 Sep
7:30pm
The Improv Centre
$15