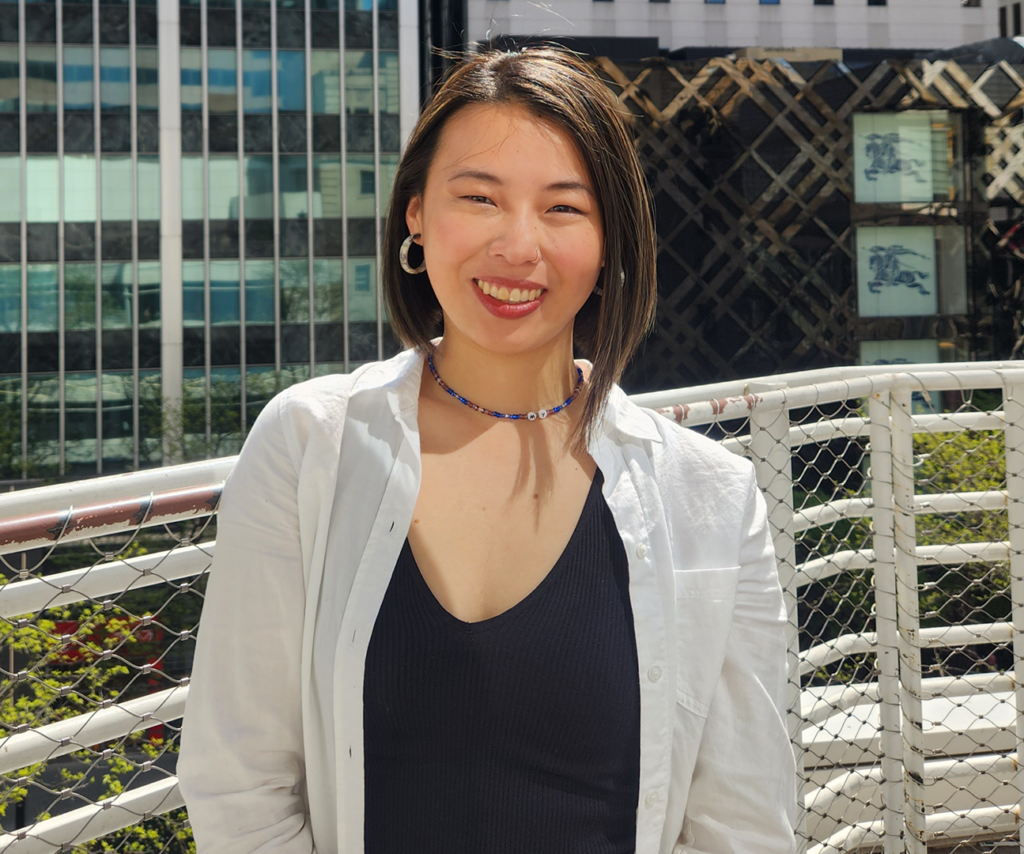 Vancouver Fringe is thrilled to welcome Larissa Lau, who joins the organization fresh off her inaugural stint as Volunteer Associate at PuSh International Performing Arts Festival.
Larissa was born and raised in Metro Vancouver, residing in Coquitlam on the unceded traditional and ancestral lands of the Kwikwetlem (kʷikʷəƛ̓əm), Katzie and other Coast Salish peoples.
Prior to her most recent venture in the arts, Larissa was championing environmental sustainability with the Invasive Species Council, working as Operations Coordinator. This complements her BA in Geography from UBC and a Technical Diploma in Forests and Natural Areas Management from BCIT. While her background has primarily seen her saving the planet, Larissa joins Vancouver Fringe with additional experience in public education and outreach, planning and facilitating volunteer events, and educating local stewards.
What drew Larissa to the festival world is her passion for the performing arts. She grew up as a competitive dancer and acted as a director for several of UBC's Dance Horizons teams. Now that she has hung up her dancing shoes to step away from the spotlight, Larissa will continues to bustle away behind-the-scenes supporting Vancouver Fringe's incredible volunteer cohort.
Speaking of her appointment, Larissa said:
"I am beyond thrilled to take on the Volunteer Manager position at Vancouver Fringe. The volunteers are what make or break this festival, and the appreciation for each and every one is endless! I can't wait to get things rolling and to meet this year's cohort very soon."
Duncan Watts-Grant, Executive Director said:
"We are thrilled to be working with Larissa as she brings such passion and vigor to the role of Volunteer Manager. We have no doubt our 300+ loyal volunteers are in good hands with her having come directly off a strong season with the volunteer teams at PuSh and Vancouver International Children's Festival.
She also arrived with such excitement for all we have in the pipeline for 2023, and has totally enlivened the office environment from Day 1. We can't wait for our volunteers to meet her."
If you're considering contributing your time to ensure the roaring success of our upcoming Festival (and maybe making a few new pals in the process), you know exactly who to speak with…
Larissa's favorite production – RENT by Jonathan Larson.
Want to get in touch? You can reach Larissa via: