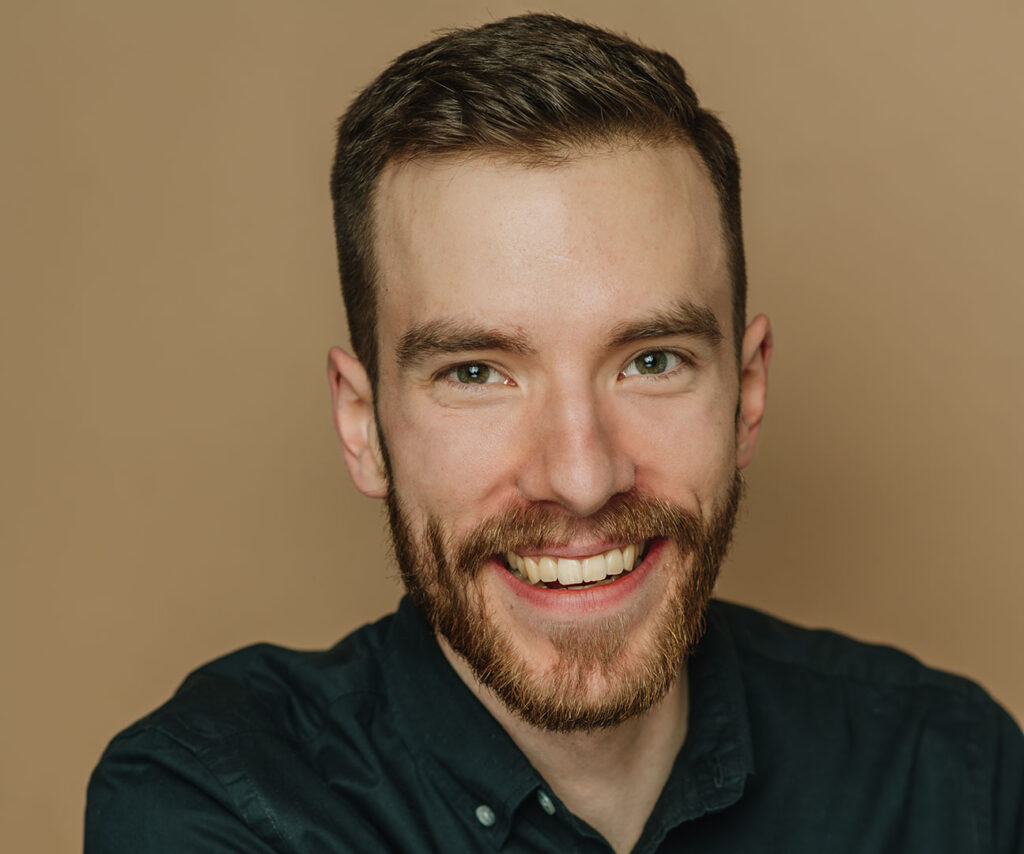 Vancouver Fringe is pleased to announce the appointment of Duncan Watts-Grant as its new Executive Director, effective March 8. Duncan comes with years of experience in the arts and on-the-ground knowledge of organizing festivals and events. He is passionate about fostering community spaces and ensuring the Vancouver Fringe Festival provides 'theatre for everybody'.
"The Fringe has been a vital cultural institution in Vancouver for over 35 years," said Duncan. "The festival provides crucial opportunities and unique performing experiences for both artists and audiences. As we continue rebuilding from COVID, I'm excited to work with all the incredible people who help make Fringe so special."
Duncan has been a long-time supporter of Vancouver Fringe as a stage manager, patron, and volunteer.
"We are excited to welcome Duncan as the Executive Director of the Fringe," said Leslie Carty, President of the Vancouver Fringe Theatre Society Board. "Along with years of experience in the arts, Duncan brings a human-centered approach that puts people and community first."
Vancouver Fringe also thanks outgoing Executive Director Cory Philley for her leadership of the organization, especially her work rebuilding the Festival post-pandemic. "Cory has been a powerful advocate for Vancouver Fringe, and we want to express our gratitude for her leadership," said Leslie Carty.
About Duncan Watts-Grant
Duncan is an arts professional with years of experience as an administrator, stage manager, and production manager. Born and raised in Vancouver, he received his Bachelor of Music at the University of British Columbia. Duncan first became involved with the Festival as an assistant stage manager. He has served on the Fringe Board since 2021 and has resigned from the board to step into the position of Executive Director.
In his previous role at Langara College, Duncan specialized in arts programming. Prior to that, he worked for both the Vancouver Symphony Orchestra (VSO) and VSO School of Music, focusing on community engagement, special events, and artistic operations. He oversaw major capital investments and developed partnerships with several other arts organizations in Vancouver.
At the VSO, Duncan also supported 'Connecting Cultures, Connecting People', a multi-year project focused on making the VSO more accessible to the communities it serves. One of the project's key initiatives was launching the VSO Indigenous Council, which focuses on truth and reconciliation work within the VSO. He was also the project manager of 'Day of Music', a one-day festival of free music in downtown Vancouver which attracted 14,000 people over 13 hours.