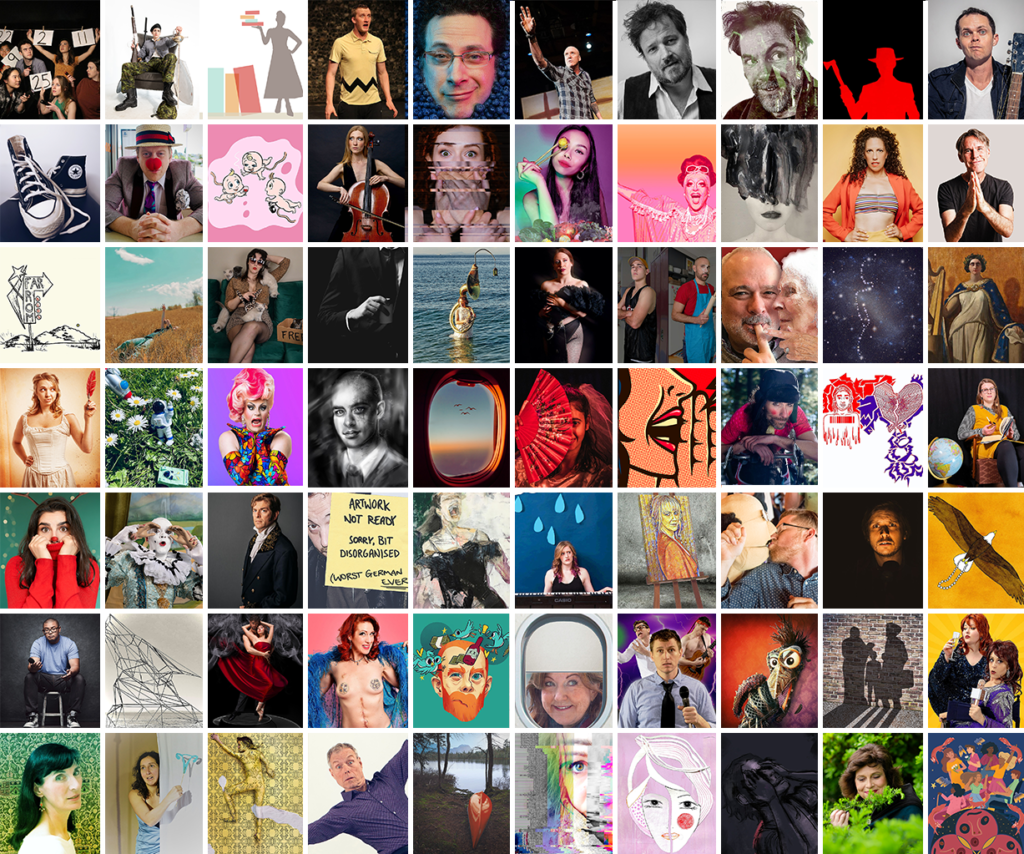 Reigniting the city's love of live performance and theatrical adventure, Vancouver Fringe will present 70+ bold, daring and dynamic acts as part of its 2022 Festival this September.
Featuring a full smorgasbord of theatre, comedy, music, dance, spoken word and more, this year's Festival promises to be one of the Fringe's most memorable as it takes over almost every theatre space available in and around Granville Island.
Returning venue partners include Performance Works, Arts Umbrella, The Improv Centre, Waterfront Theatre and The Revue Stage, alongside new cultural partners Leap Creative – who will be making live-streaming a reality this year. This year will also see a brand new hive of activity launched at the Granville Island Picnic Pavilion including a series of workshops and interactive experiences for one and all.
Highlights this year include Vancouver-based artist Chase Padgett with his trademark style of humour, storytelling and song in Lucky Break – a story about his whirlwind 2021 participating in Fox's latest unscripted singing show. Local legend Dolores Drake returns to the Festival with her acclaimed one-woman show The Distance Between Newfoundland and Toronto – a sell-out at Vancouver Fringe in 2016. Fringe veteran TJ Dawe will also tease Vancouver audiences with an hour of playful jokes and worldly observations in his latest comedic caper Blueberries are Assholes.
Further highlights include the likes of comedians Ed Hill (Stupid Ed) and DK Reinemar (The DK Effect), pioneering dance company PointeTango (Tango, to the Pointe), drag acts Steven Morton (Drag me to the Opera) and Dean Misdale (Life's a Drag), and the trailblazing theatre company Monster Theatre with a fierce, feminist retelling of Shakespeare's most famous play (Juliet: A Revenge Comedy).
Throughout all this, the Phillips Fringe Bar will also be back serving drinks and refreshments from noon until night, where audiences can vote for their top theatre acts to participate in 'Pick of the Fringe' – a bonus week of performances featuring an array of returning favourites. This year, 'Pick of the Fringe' will take place at Performance Works from 21 – 25 September.
Vancouver Fringe's Executive Director, Cory Philley said:
"This year is all about renewal and getting back to what we are most proud of – thrilling audiences with live, unjuried and uncensored theatre. For over 35 years, the Vancouver Fringe Festival has been a meeting ground for the people of Vancouver and some of the finest rising artists not only in BC but all across the world. We are elated to provide them with a platform once again and to re-establish our relationships with our wonderful cultural partners. Together, let's celebrate how truly diverse and exciting the arts in Vancouver can be."
Tickets for the Vancouver Fringe Festival 2022 will be on sale from this August – all at $15 per performance. In advance of the September launch, Vancouver Fringe can be found on all the platforms you get your podcasts with All things Fringey, a brand new audio offering hosted by Executive Director Cory Philley featuring a bite-sized flavour of all the festivities to come.