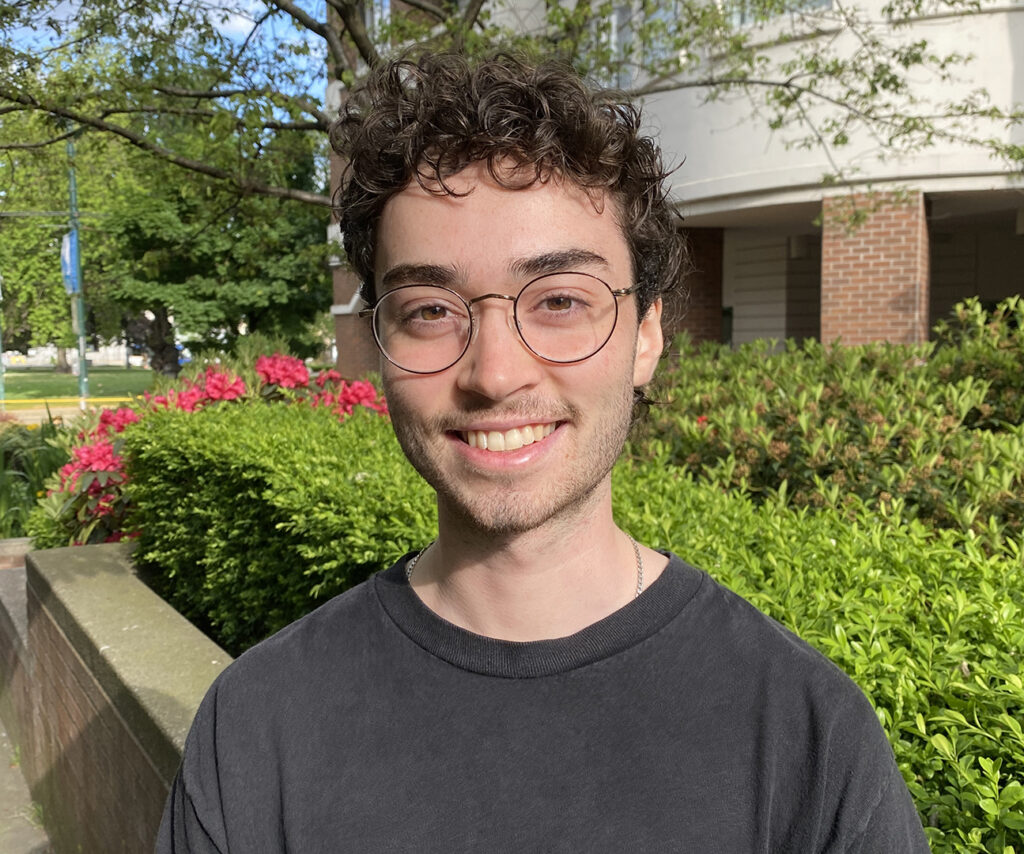 It is with great pleasure that we welcome Isaac Hatfield as Vancouver Fringe's latest Graphic Designer.
Isaac is a third-year student of Communications Design at Emily Carr University and brings with him his keen eye for detail and a passion for all things typography, branding and design. As Graphic Designer, he will be responsible for creating this year's visual identity and enhancing Fringe presence across Granville Island and beyond in the lead-up to this year's festivities.
Isaac grew up in Victoria (on the unceded territory of the Songhees, Esquimalt, and W̱SÁNEĆ First Nations) and has many nostalgic memories of Victoria Fringe, which he grew up attending until relocating to Vancouver in 2020. He is also the Creative Director of WOO, Emily Carr's award-winning student publication, profiling art and design from across the university's many disciplines.
Speaking of his appointment, Isaac said:
"I'm incredibly excited to be joining such a wonderful team of people and to have the opportunity to be part of the arts scene in Vancouver. I can't wait to see what the Festival has in store for this year and I hope to capture the creative and diverse nature of the Vancouver Fringe Festival through this year's designs."
In his spare time, you will often find Isaac cycling the Sea Wall, capturing Vancouver's urban landscape on his Nikon FM2 and petting as many dogs as he possibly can. He also recently returned from Jordan, where he supported the filming of a new documentary about the inspiring story of a Palestinian refugee.
Isaac's favorite production – A Midsummer Night's Dream by William Shakespeare (FUN FACT: Isaac also played 'Bottom' in his Grade 6 middle school debut).
Want to get in touch? You can reach Isaac via: