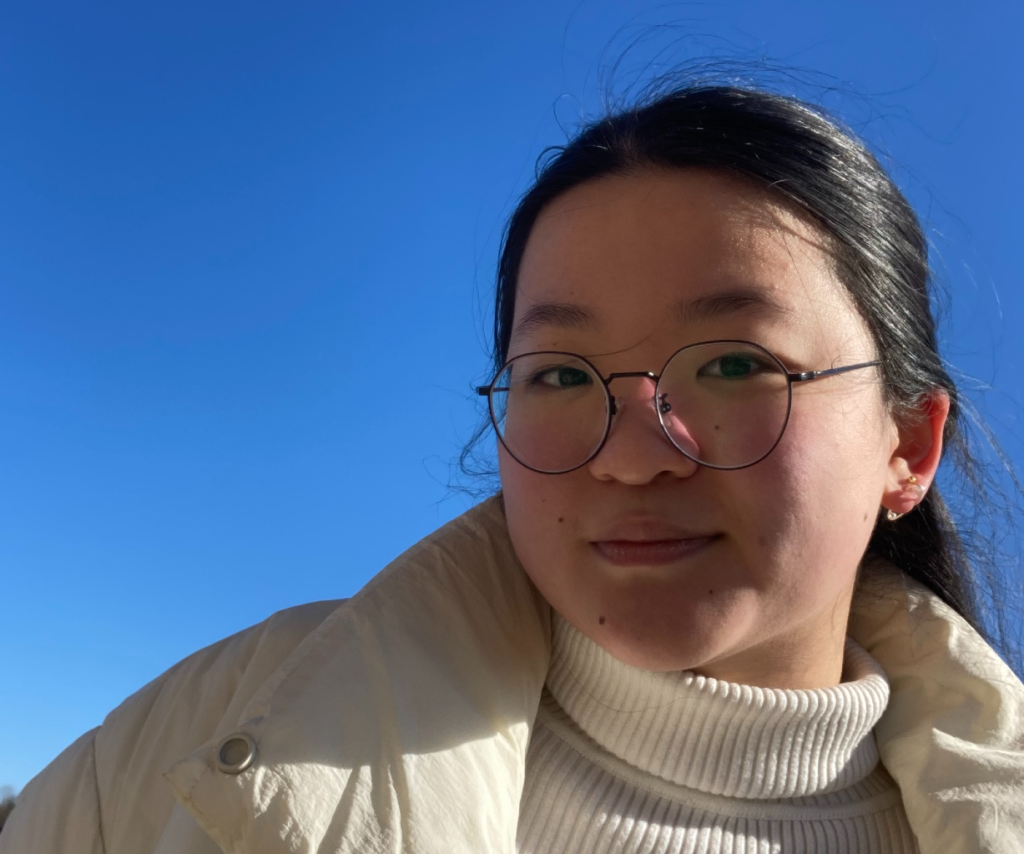 Teaming up with the fantastic folks at UBC, Vancouver Fringe is pleased to welcome Vivian Baihe Qi as one of this year's two Volunteer Coordinators for our 2023 Festival Season. 
Vivian is a third year Political Science and Sociology student in a Dual Degree program between UBC and Sciences Po Paris. Though she is originally from Toronto, Vivian mostly grew up in Hong Kong, and spent the first two years of her undergrad in France.  
Over her continued studies, Vivian has developed a keen interest in the behind-the-scenes aspect of theatre, with various acting opportunities at school similarly piquing her curiosity about the production side. Last year, she had the chance to contribute to a rendition of SIX: The Musical by working on the costumes, further fueling her interest in the world of performing arts.  
Volunteering is an essential part of her life. Currently, Vivian is volunteering with the FoodHub Market, assisting in organizing and distributing food to those in need. Additionally, she is part of the Peer Health Team at UBC, providing support and resources to fellow students.  
On joining the Fringe, Vivian said: :
"What draws me to the Fringe and Fringe Festivals in general is the unwavering sense of community. Artists and audiences from all walks of life are able to share their stories. The diversity of the Fringe is truly like no other, and I'm very excited to see that reflected in the volunteer community as well". 
Larissa Lau, Volunteer Manager said:
"Viv has been such a gem to work with thus far. She has taken each task head on, with full dedication. Her immense passion creating an inclusive community and team building is a huge asset to the Volunteer Team. Viv is continually bringing a new, fresh perspective to the table, and I am so grateful to get the chance to collaborate with her. Viv's lively personality will be sure to spark joy in all of our volunteers!"
In her free time, you can find her babysitting, beading, or baking delicious treats! On the clock, Vivian is right on hand to support volunteer activity across the organization. 
Vivian's favourite production – The Boys in the Band by Mart Crowley 
Want to get in touch? You can reach Vivian via: