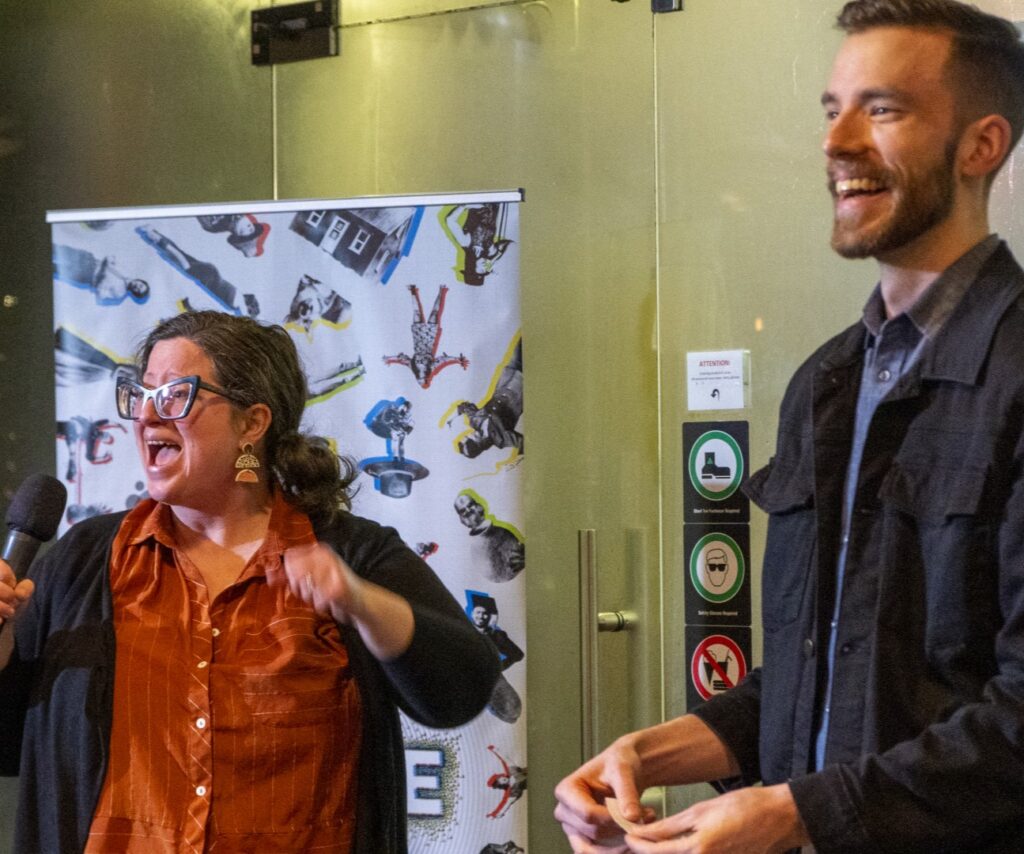 Hot off the press, we are thrilled to bring you news of all the artists selected to participate in our coming 2023 Fringe Festival, returning September 7 – 17.
Hosted by our friends and partners at Granville Island Brewing on the evening of Thursday, February 9, we were joined by members of our board, an array of this year's prospective artists, and some of the Fringe's long-standing supporters to help us do the honors in making the line-up official.
Of the 180 total show submissions, this year's Fringe Lottery saw 84 acts pulled (listed in alphabetical order below, alongside 18 waitlist spots) to perform in various spaces across Granville Island and beyond.
Artists now have until Wednesday, February 15 to confirm or withdraw their place, following which the mighty task of scheduling acts into venues will officially begin. Should any spots open up during this time, a draw from the waitlist will occur on February 16.
On behalf of the whole Fringe team, we congratulate the many brilliant artists who will be joining us this year, and we look forward to welcoming them into our home on Granville Island very soon!
PLEASE NOTE
The below line-up is subject to final artist confirmations. Many of these shows are works-in-progress and certain details may change as artists continue their development in the lead-up to our 2023 Festival.
Tickets for all confirmed acts will be on sale later this year. Subscribe to our E-newsletter and stay tuned…