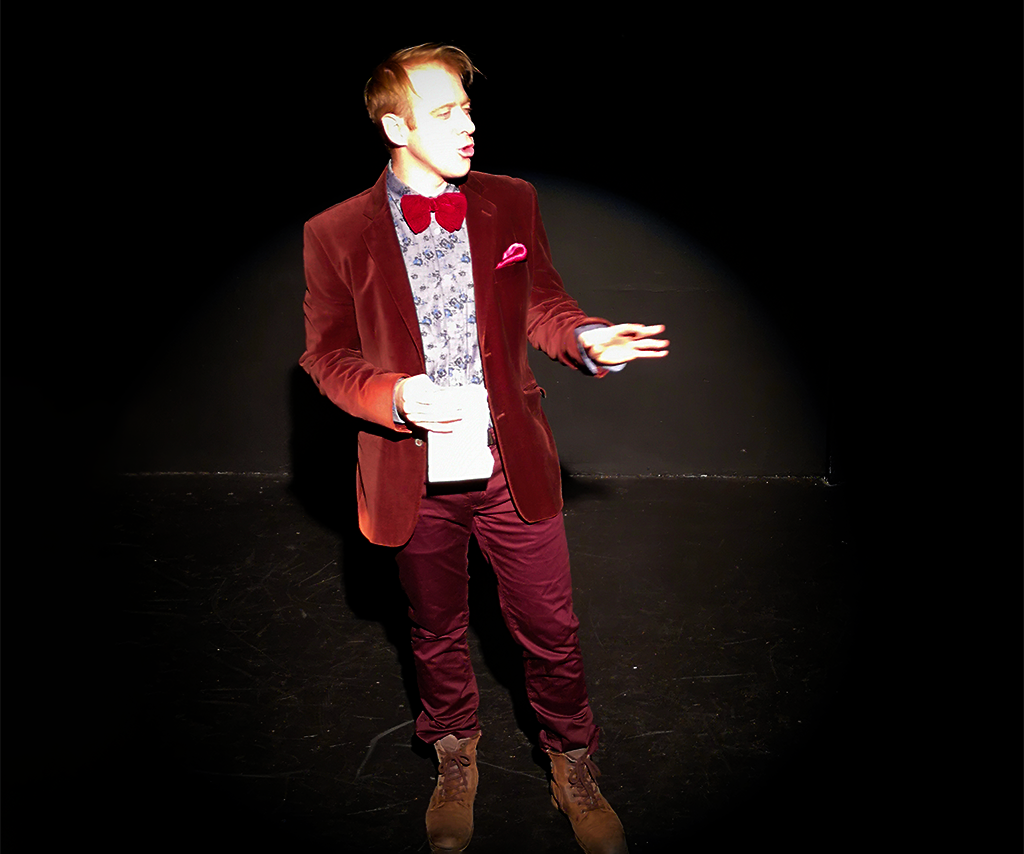 Meet Reggie Regimbald, the heartwarming and humorous human behind Confessions of a Corporate Clown. In our latest blog, we learn more about his rollicking new show and the inspirations behind its creation.
Briefly introduce yourself/your company…
My Name is Reggie Regimbald, I'm the artistic director of Punchback Productions (more like the founding member! Actually I'm the only member.) Punchback goes way back to 2010 when I put up my first Fringe show ('Just The Ticket') in the Toronto Fringe Fest. I have since gone on to produce and direct George F Walker's 'Suburban Motel series: Featuring Loretta' as a part of the dramatic work series (Vancouver Fringe 2016). Notably, I produced and performed in 'Best of Men' at The Havana Theatre in 2018.
What is it that makes your work/company unique?
I work with a different group of friends every time. We either do an original work (that I or my friends have written) or we create a play that is thought-provoking and challenging or funny. We love to switch roles! Sometimes I want to direct and other times, my friend will direct and I'll act. We like to put up shows that resonate strongly with not only ourselves but our audience. Breaking new ground for ourselves personally and professionally is always of paramount importance.
What kind of experience do you hope audiences will have during your show?
I believe audiences will find this show endearing on many levels. It's deeply personal, heartfelt and humorous. I think they will discover a world they may never knew existed and along the way be entertained and enchanted by this behind-closed-doors story.

Without spoilers, tell us what you think audiences will remember most about your show?
They will be reminded of a paradoxical clown, one they may have met and simultaneously didn't know existed. They will remember this story for sure. And Leave with a smile on their face and perhaps moments of Regimbald's performance will strike each individual differently. When they recall it, it will have them tickled pink. They may just as well remember the second furry character in the show (one of many!)
What do you think is the best thing about the Fringe?
I love taking a chance on shows, that may peak our interest-going to see it and being
blown away (or not…) No regrets, it's fun just to see someone's hard work be put on display. I love the fringe hub, many of great dance nights I've had at the Fringe Tent. I love meeting other artists and plugging our shows to one another. Many of great dance nights I've had at the Fringe Tent. I love meeting other artists and plugging our shows to one another!

What is the most important thing you hope audiences will take away from your show?
That they had a great time! They had oodles of fun, that they laughed, the story resonated and entertained for the full hour!