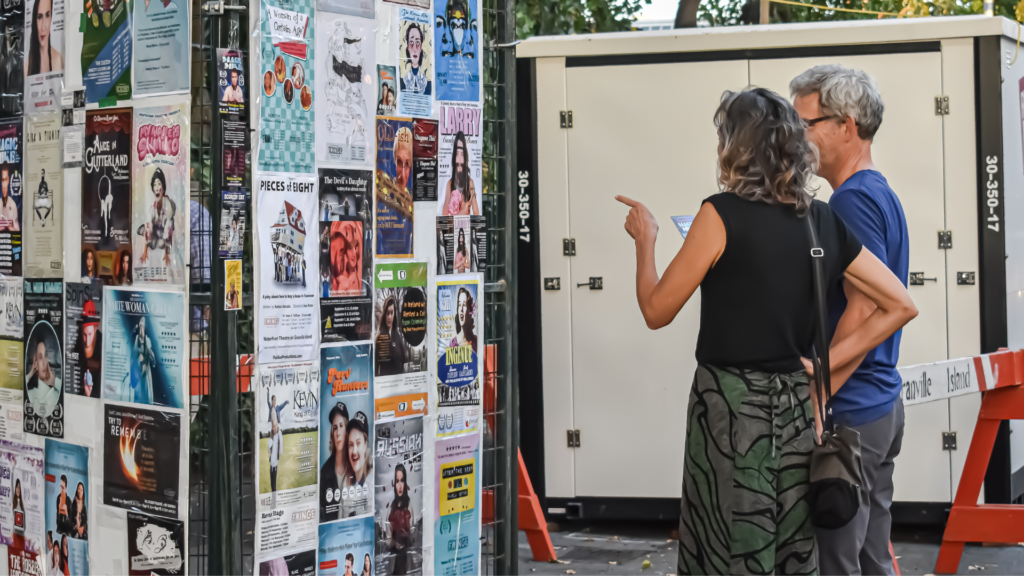 The air is buzzing with excitement as we come to the end of another week This Friday feels extra special as it marks just 40 days to go until the eagerly awaited Fringe Festival bursts to life.
As the days draw nearer, we find ourselves caught up in a whirlwind of preparations. The team are working tirelessly behind the scenes to make sure every detail is thought of. We're eagerly awaiting the moment when we can pore over the list of shows, imagining the stories they will weave.
Our dedicated production team has put so much love and countless hours of hard work into finalizing the schedules. We are thrilled to announce that these will soon be ready to share with you in the coming weeks! As the excitement builds, we can't wait for you to see the incredible line-up of shows and performances that await.
Equally impressive is our exceptional marketing team, who have been working tirelessly to create a captivating festival brochure. Their creativity and dedication are evident in every detail, and they're kept fuelled by the wonderful folks at Off The Tracks. We highly recommend an ice latte.
If you're eager to get involved, there's still a chance to join our squad of hardworking and dedicated volunteers. We love working with so many wonderful people each year who come together to make our Fringe a truly magical experience for all attendees. Head to our jobs page for more information on how to get involved.
Vancouver Fringe Festival promises a diverse range of entertainment, each artist totally unique in their expression, yet collectively contributing to a big celebration of performance.
So, as we count down the days to the Fringe Festival, let's revel in the anticipation and celebrate the beauty of art in all its forms! See you there.