SPECIAL EVENT: Cabaret of Bulls#!t
Various Artists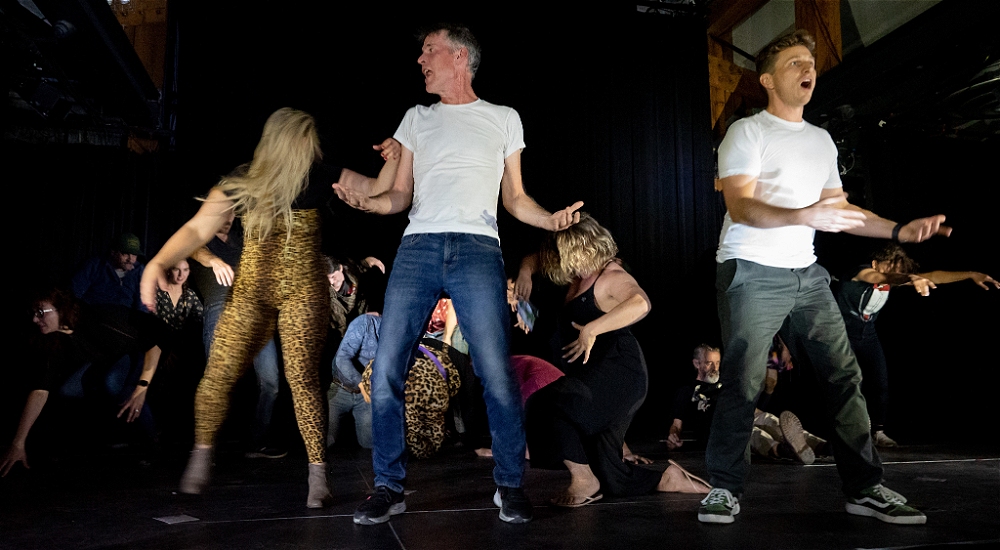 *FESTIVAL MEMBERSHIP IS NOT REQUIRED FOR SPECIAL EVENTS*

What happens when you leave a troupe of artists to their own devices? What else but the 'Cabaret of Bülls#!t', of course?! Returning for 2023, this flashlight-flooded event is brought to us by long-standing Fringe veteran Martin Dockery – who also returns to the Festival with the riotous 'Long Night of the American Dream' in association with Concrete Drops Theatre.

The events of the night have always been veiled in secrecy, and are meticulously designed to catch you off guard. But at least one thing is certain... for years, the 'Cabaret' has brought Fringe fans together with its wild theatrical antics, music, mayhem and utterly entrancing absurdity. What exactly will this year bring? Be sure to book fast and guarantee yourself a chance to find out at the ultimate Festival bash.