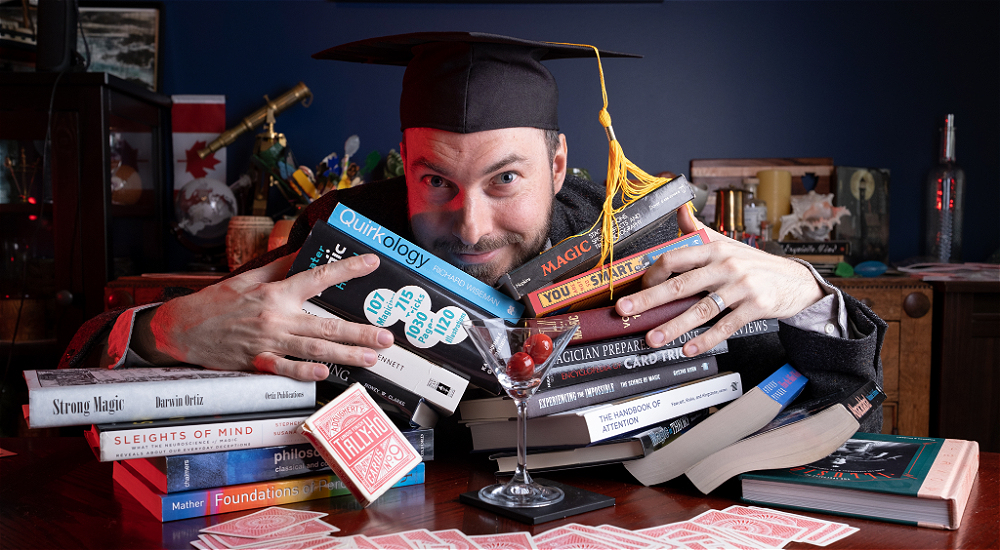 Rob Teszka, almost-PhD of magic, presents an irreverent magic show about failure! Enjoy a mind-blowing cocktail of tongue-in-cheek takes on everything from Mai Tais to academic burnout.

'Magic Dropout' combines storytelling with magic; including a science award, invisible drinks, and an improvised academic lecture! The stories touch (gently) on themes of unfairness, academia, drinking, and how expectations differ from reality. Rob encourages us to laugh at our failures and be kind to ourselves (in exactly the way academia doesn't).

Originally debuted during the 2020 pandemic Mini-Fringe, the show was completely rewritten for COVID safety. Now it's back, to be performed as envisioned. Join Rob Teszka for the unexpected results of a decade researching the psychology of magic!
"An emotional mixture of magic and memoir from a world built on illusions" – Capilano Courier

"Goes far beyond sleight of hand" – Stir