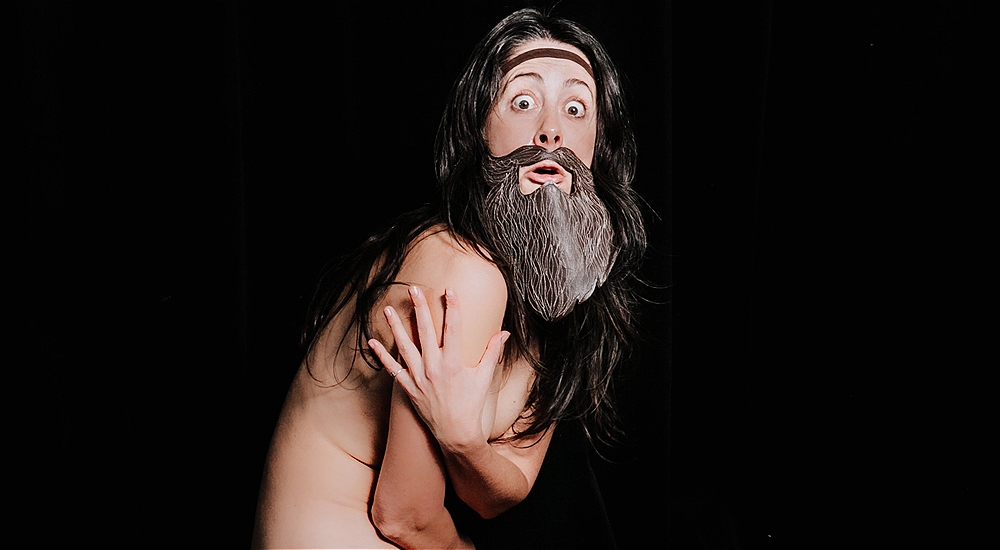 Gear down Big Rig, Larry will learn you everything you never wanted to know!

Award-winning Canadian Clown Artist Candice Roberts assumes her alter ego in this daring and comedic piece about one dude's hilarious attempt at self-improvement. With a little rock and roll, some life-couching, and a dip into his own psyche, Larry uncovers a little more than anyone expected.

Culled lovingly from the male archetypes that surrounded her during her upbringing, LARRY helps Candice compassionately examine the limitations of the gender binary, aging as a woman in society, and the complexities of being human.

Larry is for anyone who likes a good belly laugh, an emotional transport or has ever been told (or has told someone) to smile more.
'Pick of the Fringe' – Orlando Fringe, Edmonton Fringe, Vancouver Fringe, NYC Fringe (2019)

"'LARRY' opened me up and took me to a higher plane. Roberts's clowning technique is first-rate – once she gets you laughing, she will not f#@king let up" – Colin Thomas