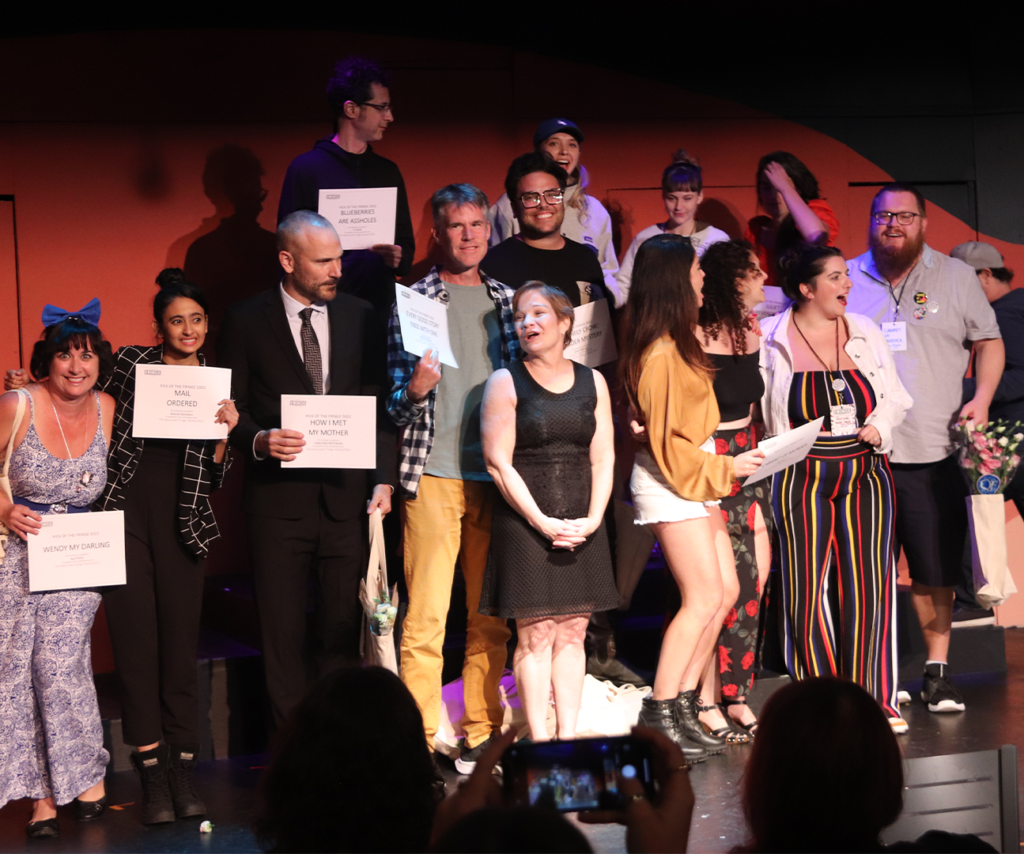 Hey all,
First, a huge thank you from the team at Vancouver Fringe! I am so excited to say that the 2022 Festival was an enormous success. Over the 11 days of the Festival, we welcomed 100+ artists, 400+ performances, 300+ volunteers and 20,000+ audience members to Granville Island – once again making it BC's largest theatre festival!
We are in a time of renewal for the organization with new leadership and new staff, and it is truly remarkable what these amazing humans were able to make happen in a very few months. Our ability to put on the Festival, of course, is all due to the support and generosity of our cultural partners; funders; sponsors; donors; production team; volunteers; board of director and; intrepid artists – all who have kept faith during the past three years and showed up for the 2022 festival with their Fringe flag flying.
I found it especially delightful to see everyone abuzz with the shows, participating in live performances and connecting with friends during the Festival. For me, art is connection. Artistic expression requires reveling in new ideas and perspectives and, in doing so, being moved to be more empathetic and compassionate in the world. It compels us all to a deeper understanding of our shared humanity and that is just very cool.
I recognize the unique privilege of leading the Fringe in this time of transformation. The 2022 Vancouver Fringe Festival was a welcome return to a fully-realized festival and an awesome start to build a vibrant and dynamic future for the organization. I am grateful beyond belief that I work with dedicated people striving to create a relevant, inclusive, and joyful vision for the Fringe, the cultural sector and the greater community. I celebrate their significant accomplishments and look forward to the significant work still to be done.
How fun is that?
Onwards!
Cory Philley
Executive Director