🔍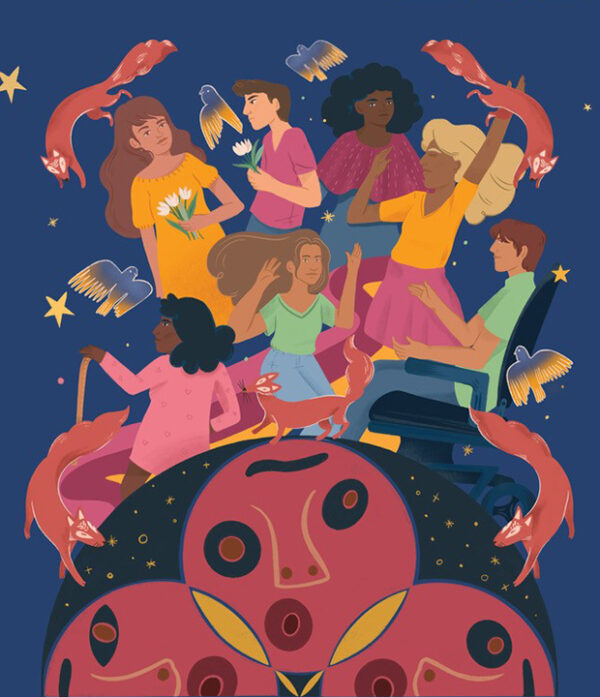 Harvest 2022: Zoetic
$15.00
'Zoe' comes from the Proto-Indo-European root '*gwei-', literally meaning 'to live' or 'life'. 'Zoetic', from the word 'Zoe', means 'pertaining to life', 'living', 'vital'. The themes we will explore are an awakening of our senses to all that lives around us. What is our relationship to plants, animals, the air, the water, and consequently each other? We will explore big questions with movement, music, sound, and text. The show was developed through a collaborative process with artists from diverse mental and physical abilities; we started only with a general concept and then build characters and scripts through weekly creative workshops. The show is ASL interpreted.
Company: Theatre Terrific
Written & Directed by: Susanna Uchatius and Cast
Directed by: Susanna Uchatius, Angelo Moroni, Bill Beauregard
---

IMPORTANT NOTE:
All attendees are required to purchase a Festival Membership (a one-off $10 fee), granting you access to each and every show in this year's Fringe. You can add a Festival Membership for each member of your party during the booking process. For more info, please visit our Booking Information page.
Description
Length: 45 mins | Age: All Ages | Warning(s): N/A
Dates & Times

Fri 9 Sep
6pm (ASL)
Ron Basford Park
$15
Sat 10 Sep
2pm (ASL)
Ron Basford Park
$15
Sun 11 Sep
2pm (ASL)
Ron Basford Park
$15
Fri 16 Sep
6pm (ASL)
Ron Basford Park
$15
Sat 17 Sep
2pm (ASL)
Ron Basford Park
$15
Sun 18 Sep
2pm (ASL)
Ron Basford Park
$15