🔍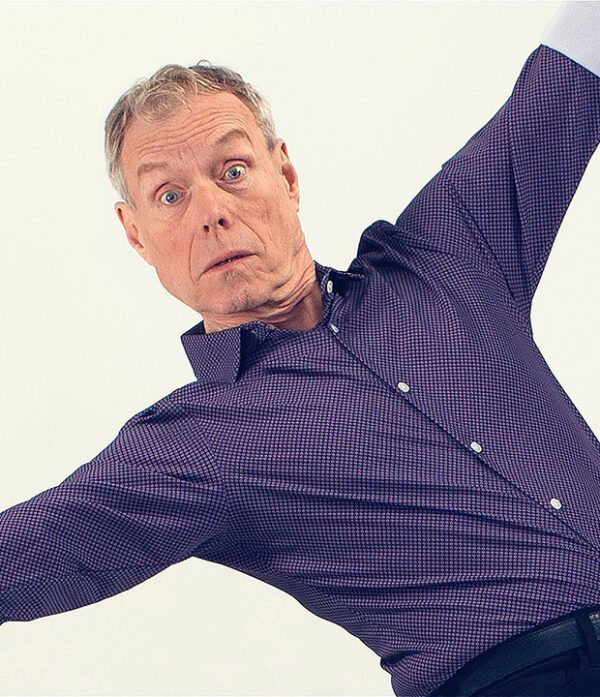 Tightrope
$15.00
In this comedic memoir, Arnold Schwarzenegger, SNL, and 4,000 Kinks fans help propel a street performer's rapid rise. Now in mid-life, amid a market melt-down, can he save a sinking career and salvage a floundering marriage?
"A proven crowd-pleaser" (Boston Globe), Trent Arterberry has performed around the world from Radio City Music Hall to the QE2 luxury liner. This is the story of what happened next.
"

Arterberry is brilliant… inimitable… heartwarming… wonderful

"

 



– Monday Magazine
Company: Last Lap Productions
Written by:
 Trent Arterberry
Directed by:
 Charles Ross
Dramaturgy by: TJ Dawe
---

IMPORTANT NOTE:
All attendees are required to purchase a Festival Membership (a one-off $10 fee), granting you access to each and every show in this year's Fringe. You can add a Festival Membership for each member of your party during the booking process. For more info, please visit our Booking Information page.
Description
Length: 60 mins | Age: 14+ | Warning(s): 
Sexual Content
Dates & Times

Fri 9 Sep
8:35pm
Performance Works
$15
Sat 10 Sep
1pm
Performance Works
$15
Sun 11 Sep
4:45pm
Performance Works
$15
Fri 16 Sep
4:45pm
Performance Works
$15
Sat 17 Sep
3pm
Performance Works
$15
Sun 18 Sep
7pm
Performance Works
$15