🔍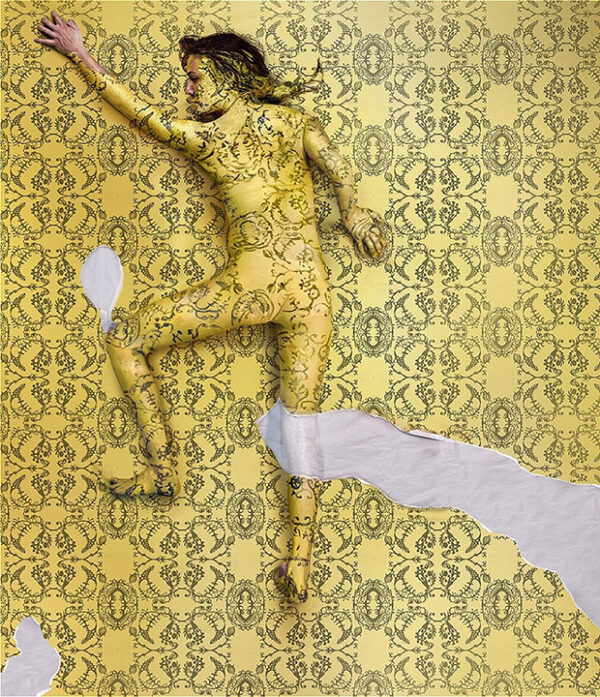 The Yellow Wallpaper
$15.00
A woman is confined to her room after the birth of her child, not even allowed to write. But the woman's mind cannot rest and soon she begins to see a figure in the wallpaper, a figure that wants to get out…
The Yellow Wallpaper is a shrewd blend of physical theatre and subversive text. Adapted from the classic gothic novella, the performance examines 19th-century patriarchal views through a modern lens, moving from controlled precision to wild abandon – ironic and witty, eerie and unnerving.
"Both more moving and blackly funny than any mere monologue"
– Stage Whispers (Melbourne, Australia) 2017
Stage adaptation by: Laurence Strangio and Annie Thorold
Based on the novella: 'The Yellow Wallpaper' by Charlotte Perkins Gilman
Performed by: Annie Thorold
Directed by: Laurence Strangio

---

IMPORTANT NOTE:
All attendees are required to purchase a Festival Membership (a one-off $10 fee), granting you access to each and every show in this year's Fringe. You can add a Festival Membership for each member of your party during the booking process. For more info, please visit our Booking Information page.
Description
Length: 60 mins | Age: 14+ | Warning(s): N/A
Dates & Times

Fri 9 Sep
7pm
Arts Umbrella
$15
Sun 11 Sep
4:45pm
Arts Umbrella
$15
Tue 13 Sep
3pm
Arts Umbrella
$15
Wed 14 Sep
8:45pm
Arts Umbrella
$15
Fri  16 Sep
7pm
Arts Umbrella
$15
Sun 18 Sep
8:45pm
Arts Umbrella
$15