🔍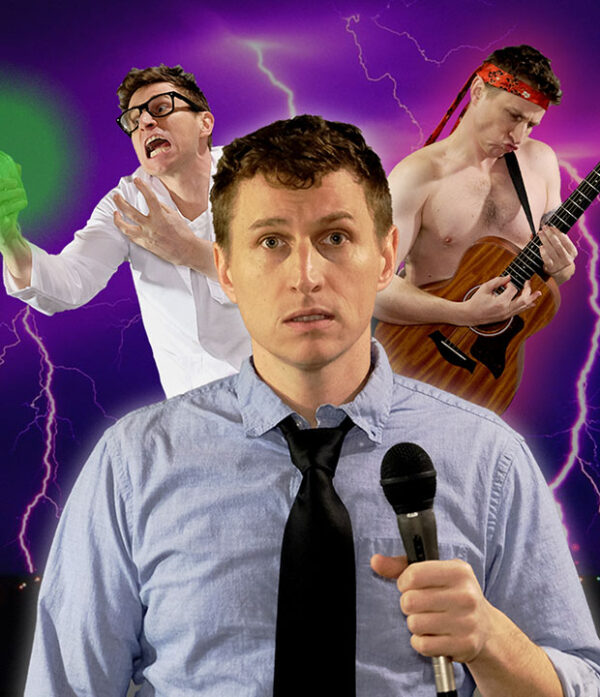 The DK Effect
$15.00
A fast-paced and immensely entertaining one-man show. Confidence equals ignorance equals a bizarro new comedy from comedian DK Reinemer (Becoming Magic Mike, Help I'm American). The DK Effect is a cognitive bias in which relatively unskilled persons suffer illusory superiority, mistakenly assessing their ability to be much higher than it really is. This will be the best show! Hilarious. 
'

Best of Fest Award

'
 Winner


Ottawa Fringe 2019
Written & Directed by: DK Reinemar



---

IMPORTANT NOTE:
All attendees are required to purchase a Festival Membership (a one-off $10 fee), granting you access to each and every show in this year's Fringe. You can add a Festival Membership for each member of your party during the booking process. For more info, please visit our Booking Information page.
Description
Length: 60 mins | Age: 18+ | Warning(s): 
Course Language, Sexual Content
Dates & Times

Fri 9 Sep
3:10pm
Revue Stage
$15
Sat 10 Sep
12:40pm
Revue Stage
$15
Mon 12 Sep
10:30pm
Revue Stage
$15
Wed 14 Sep
7pm
Revue Stage
$15
Thu 15 Sep
4:30pm
Revue Stage
$15
Fri 16 Sep
8:15pm
Revue Stage
$15