🔍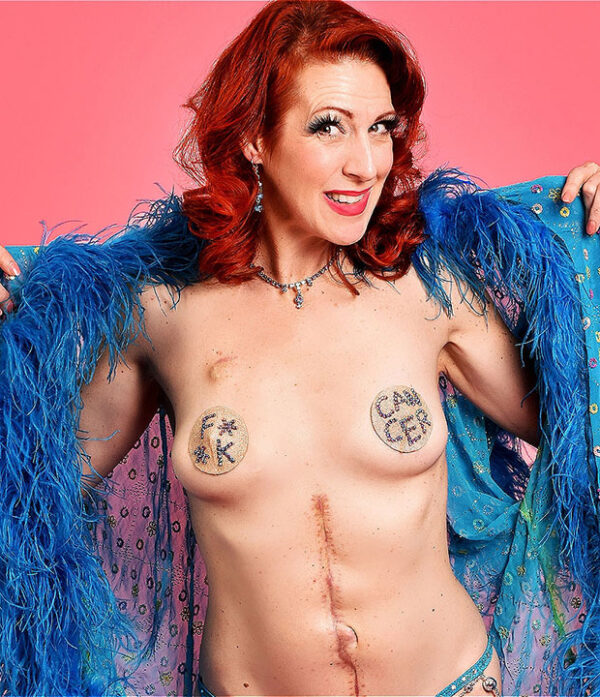 THE C-WORD
$15.00
In May of 2021, Kyrst Hogan was diagnosed with stage 4 colon cancer. Instead of throwing in the towel, she decided to wave it in the air for the world to see! The C-Word is a cheeky cabaret journey through her battle, from crazy stories about her recovery from surgery, to musical parodies about the trials of chemo to the baring of her soul and body. It's a wild ride that hopes to de-mystify the experience of this disease and let us laugh at our imperfections and celebrate our resilience! 
Written & Directed by: 

Kyrst

 Hogan (a.k.a. Burgundy 

Brixx)



---

IMPORTANT NOTE:
All attendees are required to purchase a Festival Membership (a one-off $10 fee), granting you access to each and every show in this year's Fringe. You can add a Festival Membership for each member of your party during the booking process. For more info, please visit our Booking Information page.
Description
Length: 50 mins | Age: 18+ | Warning(s):
Coarse Language, Nudity, Challenging Content
Dates & Times

Fri 9 Sep
7pm
Performance Works
$15
Sun 11 Sep
1pm
Performance Works
$15
Sun 11 Sep
10:15pm
Performance Works
$15

Mon 12 Sep

7pm

Leap Creative Studios

$15

Thu 15 Sep
4:45pm
Performance Works
$15
Thu 15 Sep
8:45pm
Performance Works
$15
Sun 18 Sep
8:45pm
Performance Works
$15