🔍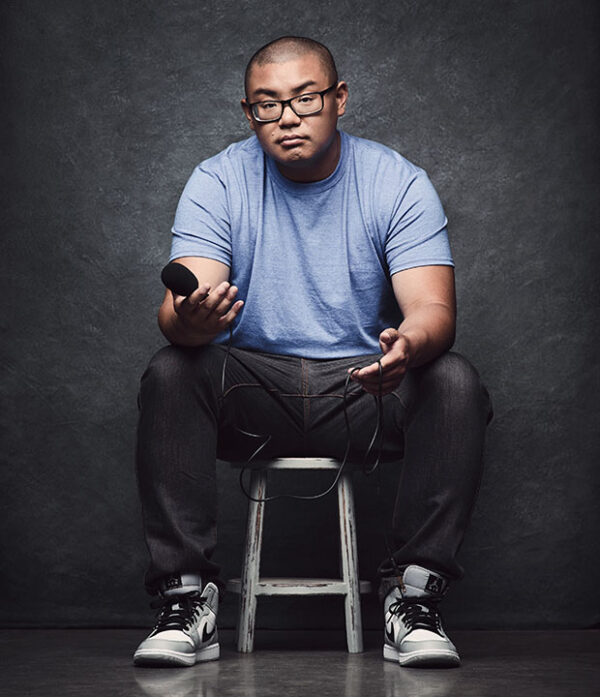 Stupid Ed
$15.00
Stupid Ed is Taiwanese-Canadian Comedian Ed Hill's follow up show to his critically acclaimed comedy special Candy & Smiley on Amazon Prime. Stupid Ed is intimate, insightful, and at times – incredible. Comprised of introspections about Ed's relationships with the female figures in his life, the show explores the values that a first-generation Taiwanese Canadian immigrant has learned from his motherland, Canada. It is a close examination on the meaning of strength, a genuine reflection on the concept of fragility, and an honest observation on what connects all of us: Love.
"

Watching Ed Hill feels like listening to your funny friend tell all their best stories

"

 



– Vancouver Magazine
Written & Directed by: Ed Hill



---

IMPORTANT NOTE:
All attendees are required to purchase a Festival Membership (a one-off $10 fee), granting you access to each and every show in this year's Fringe. You can add a Festival Membership for each member of your party during the booking process. For more info, please visit our Booking Information page.
Description
Length: 60 mins | Age: 18+ | Warning(s): 
Coarse Language, Sexual Content
Dates & Times

Thu 8 Sep
3pm
Revue Stage
$15
Fri 9 Sep
1:25pm
Revue Stage
$15
Sat 10 Sep
10pm
Revue Stage
$15
Sun 11 Sep
8:15pm
Revue Stage
$15
—
—
—
—
—
—
—
—