🔍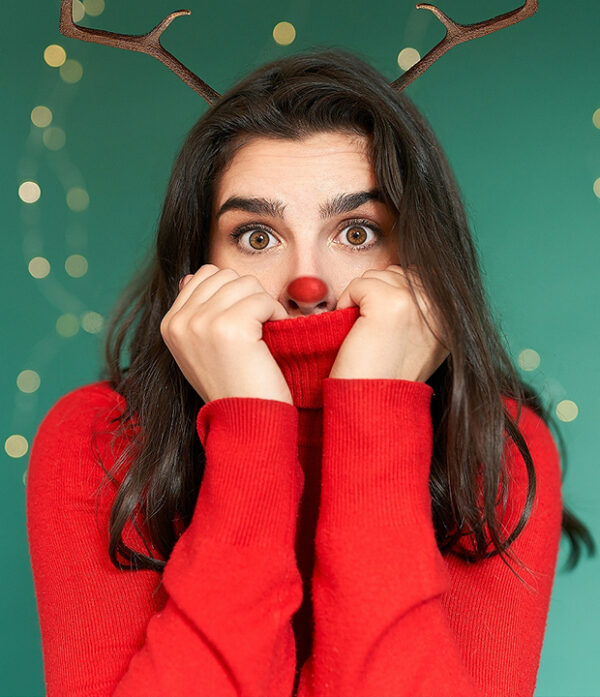 Nosegate
$15.00
It's Christmas. A time of festivity and cheer, right? Yet Rudolph (the iconic, red-nosed reindeer) is facing some serious workplace harassment from the wider herd. With the HR team of Santa's Grotto unable to resolve his dispute, Nosegate sees the audience become judge and jury on Rudolph's case – asking us to question each reindeer's personal account of the incident, and question if even the accuser himself can be trusted…  
Both wildly humorous and highly interactive, this sharp one-woman show seeks to re-open discussion surrounding bullying, the 'he said/she said' debate, and the #MeToo, Cancel Culture we live in now. 
Written by: 
Chantal Gallant
Directed by: Joelle Wyminga
---

IMPORTANT NOTE:
All attendees are required to purchase a Festival Membership (a one-off $10 fee), granting you access to each and every show in this year's Fringe. You can add a Festival Membership for each member of your party during the booking process. For more info, please visit our Booking Information page.
Description
Length: 30 mins | Age: 14+ | Warning(s): 
Challenging Content
Dates & Times

Fri 9 Sep
7pm
The NEST
$15
Sun 11 Sep
9:35pm
The NEST
$15
Wed 14 Sep
8:15pm
The NEST
$15
Fri 16 Sep
7:15pm
The NEST
$15
Sat 17 Sep
2:30pm
The NEST
$15
Sun 18 Sep
9:05pm
The NEST
$15