🔍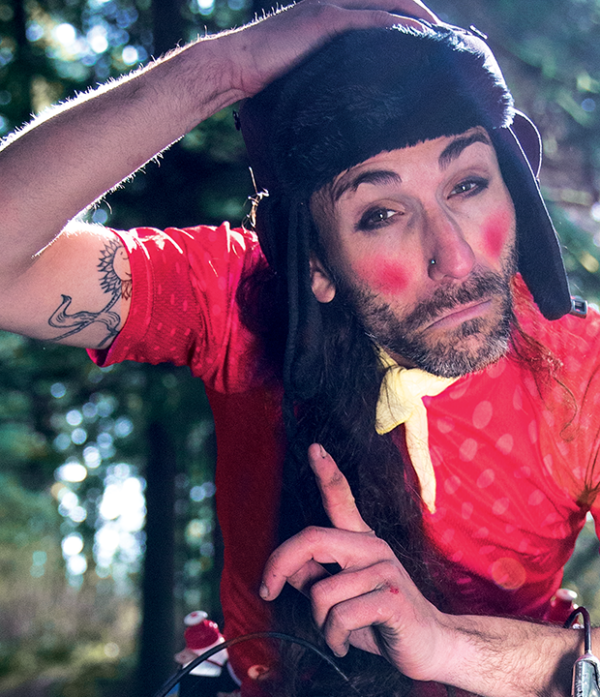 mr.coffeehead
$15.00
'Outstanding Clown Show' nominee, Le Festival de clowns de Montréal 
mr.coffeehead is a foot-fuelled, slapstick tragedy about bikepacking, dreaming big and giving up in your 30s.
Follow along with #mrcoffeehead in this kinetic journey filled with original music, peppy puppets, and awkwardly captivating dance breaks.
"I was entranced by Ira's performance"
Sarah Deshaies (CKUT Radio)
Company: Spec Theatre
Written by: ira cooper
Directed by: Aslam Husain
Visual Design by: Ruby Arnold
---

IMPORTANT NOTE:
All attendees are required to purchase a Festival Membership (a one-off $10 fee), granting you access to each and every show in this year's Fringe. You can add a Festival Membership for each member of your party during the booking process. For more info, please visit our Booking Information page.
Description
Length: 60 mins | Age: 16+ | Warning(s): Humor around death
Dates & Times

Fri 9 Sep
8:15pm (R)
Revue Stage
$15
Mon 12 Sep
8:45pm (R)
Revue Stage
$15
Wed 14 Sep
10:30pm (R)
Revue Stage
$15
Fri 16 Sep
2:45pm (R)
Revue Stage
$15
Sat 17 Sep
12:40pm (R)
Revue Stage
$15
Sun 18 Sep
8:05pm (R)
Revue Stage
$15