🔍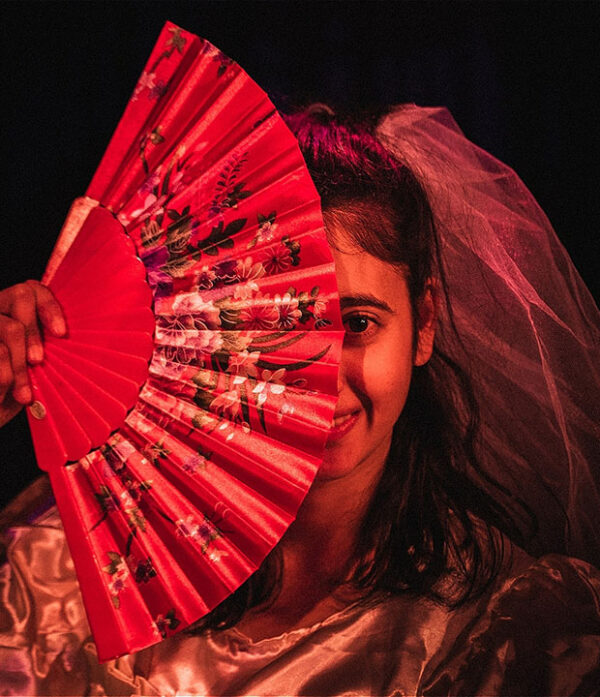 Mail Ordered
$15.00
Lila, a poor girl, arrives in Canada to find a man to buy her as a wife. Packed with her dance moves, charming giraffe jokes and well executed domestic chores, will lighthearted lovable Lila find a buyer or will she go home in shame?  
Mail Ordered is an interactive comedy performance that promises the audience a rollercoaster ride littered with a touch of parody, tropes of Asian melodrama with dance numbers set to a fusion of Asian and Western inspired music and sounds. 
Written and Performed by: Shanice Stanislaus (Singapore)
Directed by: Aaron Coates (Canada)
Music by: Eugene Yip of GRYD (Singapore)
Sound Design by: Yen Yu Ting of GRYD (Singapore)
---

IMPORTANT NOTE:
All attendees are required to purchase a Festival Membership (a one-off $10 fee), granting you access to each and every show in this year's Fringe. You can add a Festival Membership for each member of your party during the booking process. For more info, please visit our Booking Information page.
Description
Length: 60 mins | Age: 14+ | Warning(s): Challenging Content
Dates & Times

Thu 8 Sep
3pm
Waterfront Theatre
$15
Fri 9 Sep
7pm
Waterfront Theatre
$15
Sat 10 Sep
3pm
Waterfront Theatre
$15
Sun 11 Sep
10:20pm
Waterfront Theatre
$15
Mon 12 Sep
8:45pm
Waterfront Theatre
$15
Tue 13 Sep
4:45pm
Waterfront Theatre
$15