🔍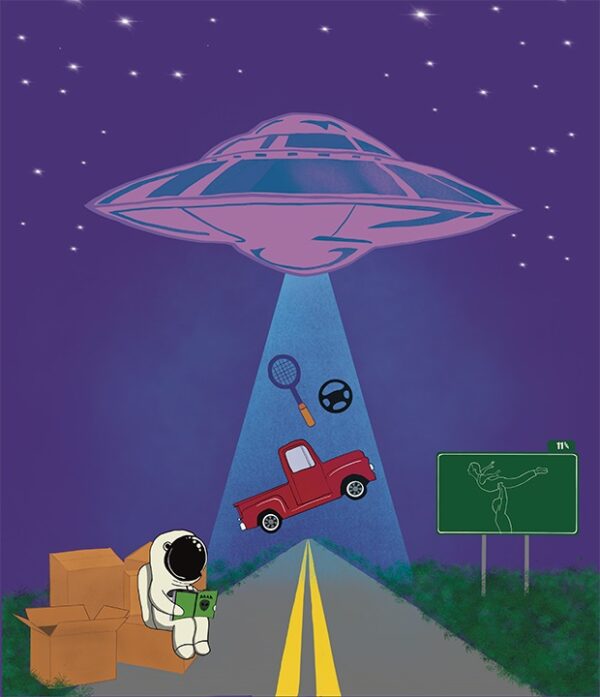 June Bug
$15.00
June Bug is an energetic and imaginative young woman who loves conspiracy theories, Patrick Swayze, and her granny. When her granny is abducted by aliens, June Bug is determined to save her and her home. June Bug allows your inner child to be explored, celebrated, cared for and loved. 
Brought to Vancouver Fringe by returning company Ragamuffin Productions (Legoland), June Bug is an honest and outlandish portrayal of grief through the eyes of an imaginative youth.
June Bug is a show for all ages, including young audiences such as youth and teenagers.
Company: Ragamuffin Productions
Written by: 
Ashley Chodat

Directed by: Sargil Tongol
---

IMPORTANT NOTE:
All attendees are required to purchase a Festival Membership (a one-off $10 fee), granting you access to each and every show in this year's Fringe. You can add a Festival Membership for each member of your party during the booking process. For more info, please visit our Booking Information page.
Description
Length: 30 mins | Age: All Ages | Warning(s): Challenging Content
Dates & Times

Thu 8 Sep
4pm
The NEST
$15
Sat 10 Sep
6:35pm
The NEST
$15
Mon 12 Sep
9:30pm
The NEST
$15
Tue 13 Sep
7pm
The NEST
$15
Thu 15 Sep
8:15pm
The NEST
$15
Sat 17 Sep
5pm
The NEST
$15