🔍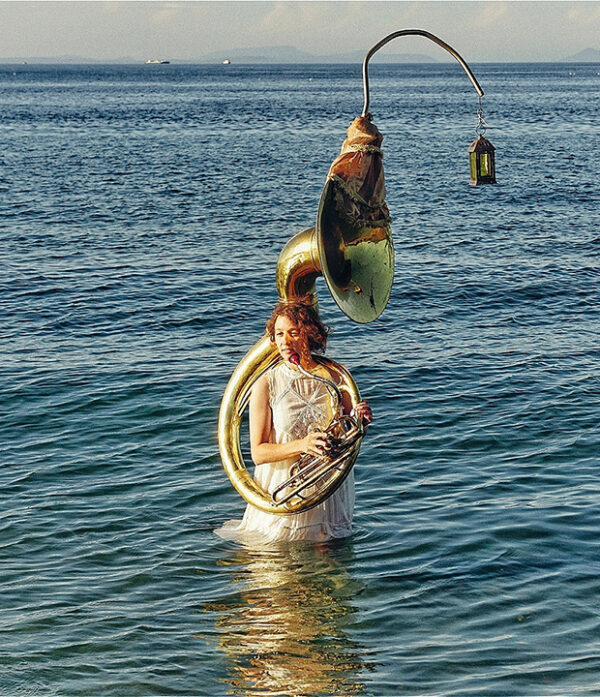 Ha Ha Da Vinci
$15.00
Hailed as "impossible to resist" (Montreal Gazette), "mesmerizing" (San Diego Union Tribune), and "terrific" (New York Times), Phina Pipia has a reputation for hooking audiences from their first encounter with her work. This whimsical show is no different. When a graduate student discovers that Leonardo da Vinci and his collaborator, magician Luca Pacioli, invented a time machine, she is zapped back to the Renaissance. It's up to her to solve a 15th-century mystery so that she can return to the present. A tuba lights the way, beds make music, paintings take on a life of their own, and a radio delivers a message from the past. This production combines elements of illusion, music, and theatre to weave a story overflowing with the unexpected. Winner of the 'Outstanding Solo Performance Award', San Diego International Fringe Festival.
"Imaginative, intelligent, and strangely mesmerizing"
– San Diego Union Tribune
Company: Many Moons Productions
Written & Directed by: Phina Pipia

---

IMPORTANT NOTE:
All attendees are required to purchase a Festival Membership (a one-off $10 fee), granting you access to each and every show in this year's Fringe. You can add a Festival Membership for each member of your party during the booking process. For more info, please visit our Booking Information page.
Description
Length: 50 mins | Age: All Ages | Warning(s): N/A
Dates & Times

Fri 9 Sep
8:15pm
Studio 16
$15
Sun 11 Sep
7pm
Studio 16
$15
Tue 13 Sep
4:45pm
Studio 16
$15
Thu 15 Sep
3:10pm
Studio 16
$15
Fri 16 Sep
9:40pm
Studio 16
$15
Sun 18 Sep
8:15pm
Studio 16
$15