🔍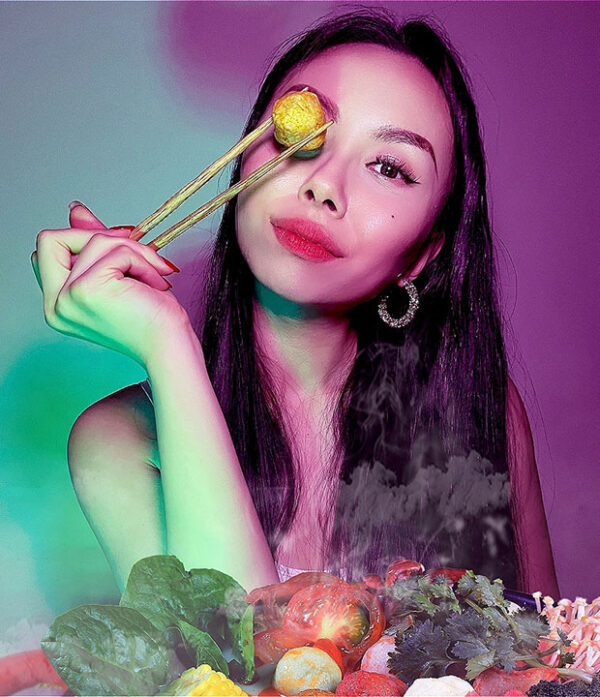 DISCOUNTED HOTPOT CENTRE
$15.00
"Can I interest you in this authentic Hotpot package?"
DISCOUNTED HOTPOT CENTRE is an immersive culinary experience brought to life by a down-on-her-luck saleswoman struggling to sell her Hotpot package. Featuring live cooking and tantalizing aromas circulating the room, this pertinent production will regale you with uncensored stories of being a Hong Konger in Canada.
Warning: You will smell the Hotpot in this show, so don't come in hungry!
#Hotpot #HongKong #CookingShow #Authentic?
Created by: Anthony Lee & Hilary Leung
---

IMPORTANT NOTE:
All attendees are required to purchase a Festival Membership (a one-off $10 fee), granting you access to each and every show in this year's Fringe. You can add a Festival Membership for each member of your party during the booking process. For more info, please visit our Booking Information page.
Description
Length: 40 mins | Age: All Ages | Warning(s): Smoke/Fog, Racialized Content
Dates & Times

Thu 8 Sep
5pm
Granville Island Picnic Pavilion
$15
Fri 9 Sep
5pm
Granville Island Picnic Pavilion
$15
Sat 10 Sep
5pm
Granville Island Picnic Pavilion
$15
Fri 16 Sep
5pm
Granville Island Picnic Pavilion
$15
Thu 15 Sep
6:15pm
Granville Island Picnic Pavilion
$15
Fri 16 Sep
6:15pm
Granville Island Picnic Pavilion
$15
Sat 17 Sep
6:15pm
Granville Island Picnic Pavilion
$15
Sun 18 Sep
6:15pm
Granville Island Picnic Pavilion
$15