🔍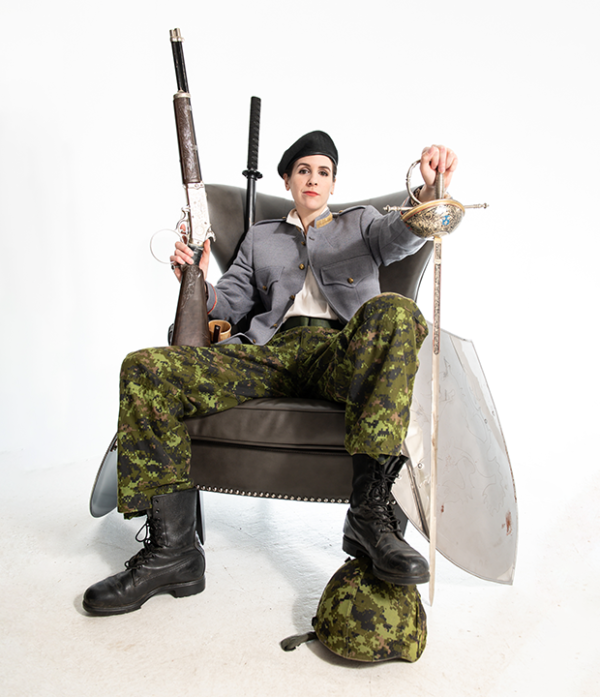 Ares Requests
$15.00
Ares, God of War, is thinking about a career change. He requests your presence for a debate on what humanity can do to finally stop needing him all the time. As he reflects on his epic and illustrious past, in a realm outside of space and time, he also needs your advice; What else could the God of War become God of? You, the privileged few, are granted the power to decide if there will still be a God of War tomorrow. What will you choose? 
Vancouver Fringe is proud to present Ares Requests in its world premiere, brought to the 2022 Festival by Jennifer Huva of the award-winning Shidokan Productions (Athena's Self-Defence for Girls to Be). 
"Huva can land a punch to the jaw as effortlessly as she articulates millennia of sexual politics"
★★★★ – Vancouver Sun
Company: Shidokan Productions
Written by: Michael Doherty
Directed by: Michael Robinson
---

IMPORTANT NOTE:
All attendees are required to purchase a Festival Membership (a one-off $10 fee), granting you access to each and every show in this year's Fringe. You can add a Festival Membership for each member of your party during the booking process. For more info, please visit our Booking Information page.
Description
Length: 30 mins | Age: 14+ | Warning(s): Violent Content
Dates & Times

Fri 9 Sep
5:15pm
The NEST
$15
Sun 11 Sep
3:45pm
The NEST
$15
Mon 12 Sep
8:15pm
The NEST
$15
Wed 14 Sep
7pm
The NEST
$15
Thu 15 Sep
9:30pm
The NEST
$15
Fri 16 Sep
5:30pm
The NEST
$15