🔍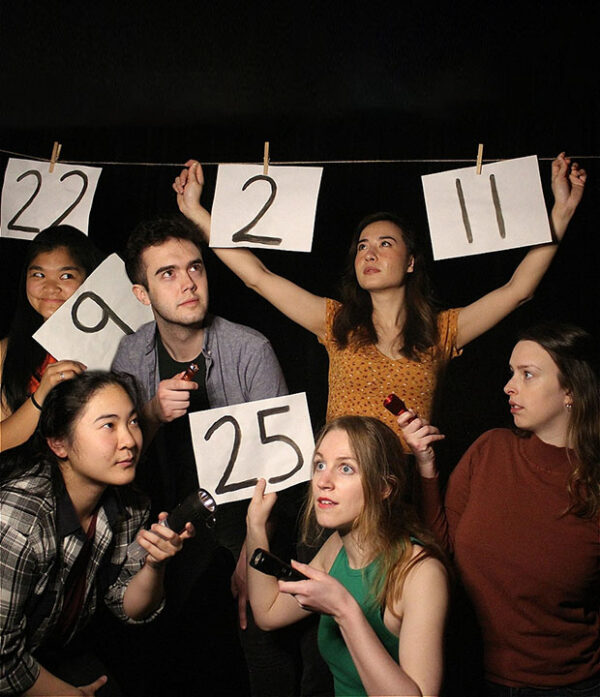 30 Neo-Futurist Plays
$15.00
30 Neo-Futurist Plays from Too Much Light Makes The Baby Go Blind (30 Plays in 60 Minutes) is an action-packed show attempting… 30 plays in 60 minutes! All of the plays are offered on a small menu, and the audience 'orders' which play they want to see next. This chaotic, ensemble-heavy show ranges from comedic, to tragic, to absurd. With plays about Shakespeare, how to speak German, awkward interactions, and finding true love—this show has it all. 
Company: Bramble Theatre Collective
Written by: Greg Allen
Directed by: Joel Stadie, Paolo Camia, Sophia Saugstad, Varsha Subramanian, and Matthew Rhodes
---

IMPORTANT NOTE:
All attendees are required to purchase a Festival Membership (a one-off $10 fee), granting you access to each and every show in this year's Fringe. You can add a Festival Membership for each member of your party during the booking process. For more info, please visit our Booking Information page.
Description
Length: 60 mins | Age: 18+ | Warning(s): Coarse Language, Sexual Content, Challenging Content
Dates & Times

Thu 8 Sep
3pm
Performance Works
$15
Sun 11 Sep
7pm
Performance Works
$15
Tue 13 Sep
8:45pm
Performance Works
$15
Wed 14 Sep
4:45pm
Performance Works
$15
Thu 15 Sep
10:20pm
Performance Works
$15
Sun 18 Sep
4:45pm
Performance Works
$15