SPECIAL EVENT: On The Fringe
Cory Thibert & Nancy Kenny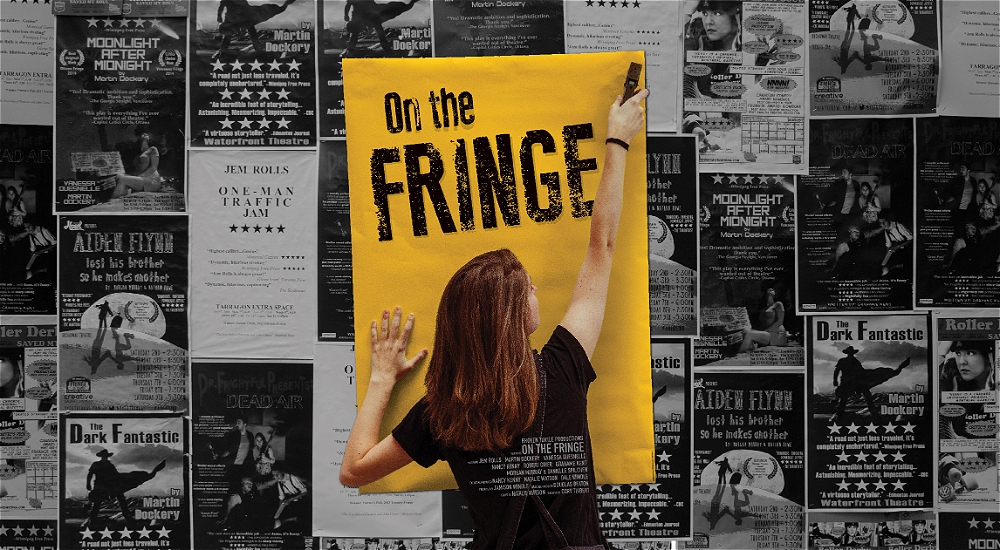 *FESTIVAL MEMBERSHIP IS NOT REQUIRED FOR SPECIAL EVENTS*

'On the Fringe' is a captivating documentary that takes viewers on a journey through Canada's most vibrant and eclectic arts festival circuit. Chronicling the experiences of four groups of artists as they travel from coast to coast, the film provides a rare and compelling insight into the world of Fringe theatre, and the artists who rely on these festivals to make their dreams come true.

ABOUT THE FILMMAKERS:
The film was directed by Cory Thibert and produced by Nancy Kenny. The duo teamed up to create this unique and insightful look at the Canadian Fringe Festival circuit, having been inspired by the creative energy they witnessed during their own tours of the festivals. Along with cinematographer and editor, Natalie Watson, the team of, at the time, emerging film artists, fully captured the spirit and energy of the Fringe in their creative process, resulting in a homespun and engaging documentary.
'Best Documentary Film' – 2023 Screen Nova Scotia Awards
Official selection at NorthWest Fest (Edmonton) – Canada's oldest documentary festival

"A fun look at what happens after the curtain closes" – Orlando Sentinel
September 10, 2023 10.00pm
Price: $15