Generic Male: Just What We Need, Another Show About Men
PUSH Physical Theatre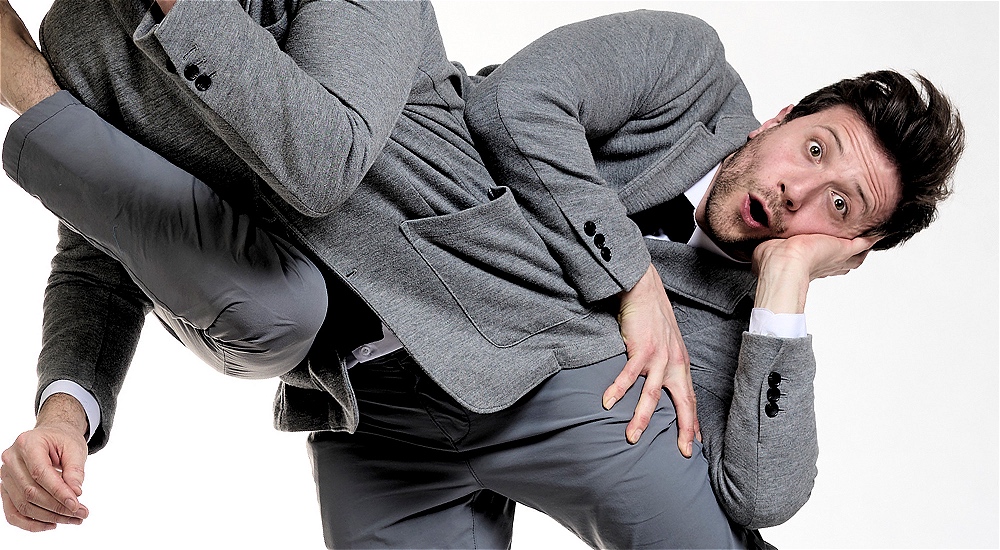 The Generic Males' multi-award winning Off-Broadway show comes to Vancouver Fringe for the first time to give us just what we need: another god-damn show about men. It's fathers and sons, it's war and death. It takes us into the beating heart of the failing patriarchy as it descends into acrobatic absurdity.

Described by The Orlando Weekly as "Cirque du Soleil meets Samuel Beckett with a dash a Monty Python". Are we watching a couple of petty idiots or is this the most insightful piece of theatre of the 21st century... No.

You'll laugh out loud, you'll cry your ass off. Or you'll bury those feeling deep inside and never speak of them again.

Ugh... men.
★★★★★ Edmonton Journal

"This is the type of inventive, thought-provoking art the Fringe was made for" – Orlando Sentinel

"Exquisite actors, superb comedians, athletic and graceful" – Apt613

"You've never seen a show as cleverly complex as Generic Male" – Orlando Weekly
September 9, 2023 2.45pm
Price: $18
September 10, 2023 9.00pm
Price: $18
September 14, 2023 6.45pm
Price: $18
September 16, 2023 6.00pm
Price: $18
September 17, 2023 3.00pm
Price: $18