All you need to manage your ticket purchases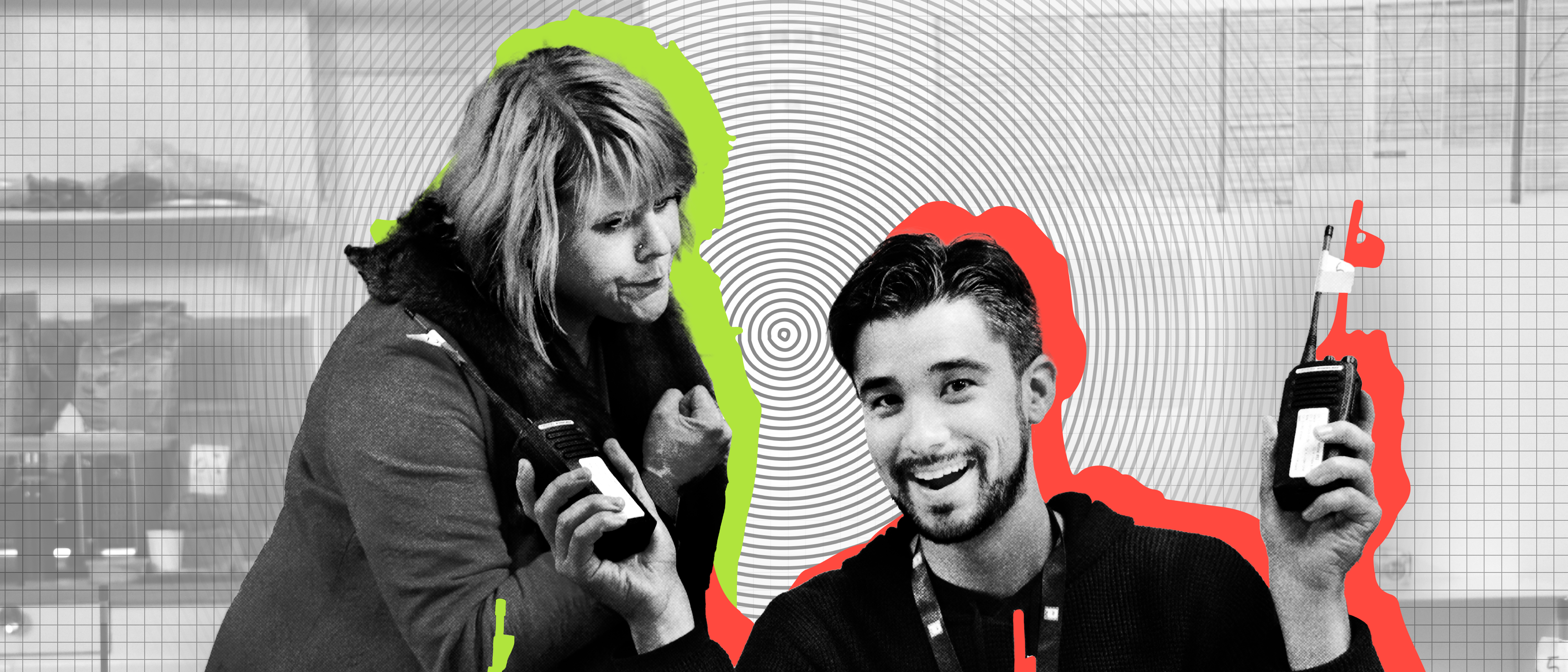 Box Office
Tickets can be booked online or by getting in touch with us over the phone. During the Festival, a central Box Office will operate for all core Granville Island venues. Door
sales at off-Island venues will be limited. Performances often fill up fast so, to avoid
disappointment, we encourage all patrons to book tickets in advance.
Our new box office system for 2023 also makes online booking easier than ever, so be sure to visit our website and secure your seats today.
Online: vancouverfringe.com/events
Phone: (+1) 778-358-5880 | 11am – 4pm (Mon – Fri)
In-Person (From Sep 6): Festival House, Cartwright St., Granville Island, V6H 3R8
Opening Hours:
Mon – Fri 2pm – 9pm
Sat & Sun 11am – 9pm
Payment methods include Mastercard, Visa and American Express. We encourage card payments in-person, however small amounts of cash will still be accepted.
Tickets & Membership
As chosen by each of our presenting artists, tickets are available from $15 following the purchase of a Festival Membership.
Festival Memberships must be purchased in advance/with your initial ticket for a one-off $10 fee. Memberships last one year from the first day of our Festival (Sep 7, 2023) and grant you full access to our vibrant Festival program.
As a non-profit society, your Membership helps to cover our core operational costs, and enables us to offer the base costs of your tickets straight back to artists. This ensures our homegrown talent (as well as those from further afield) can continue creating awe-inspiring work year after year. Membership also grants you access to our annual AGM, where you – our community – can shape the future of Vancouver Fringe.
Membership is free for children aged 13 and under. Must be accompanied by an adult.
Multi-Buy Passes
If you are purchasing 5 shows or more, we recommend considering one of our Multi-
Buy discount passes, giving you access to more shows for much less!
Simply add 5/10/25 shows into your cart (or when calling over the phone), ensuring
you have selected 'Multi-Buy Ticket' from assorted ticket type options. Can't decide
all at once? No problem! You can also purchase Multi-Buy Passes as a separate item, to be redeemed at any time during the Festival. To load up your account, head to our Multi-Buy Passes page.
5 Show Pass: $68 (saving $7 – that's your drink at the bar covered)
For those looking to try a small selection of shows. Perfect for first timers to the Fringe.

10 Show Pass: $132 (saving $18 – or a feast at one of our food trucks)
Curate your own array of theatre and more. For the more experienced Fringe fan.
25 Show Pass: $320 (saving $55 – a.k.a. 4 whole shows absolutely free!)
Think you can see 'em all? These are for the ultimate Fringe thrill-seekers.
Multi-Buy Passes can only be redeemed against one ticket per show, and cannot be transferred or shared between patrons.
Friends
With every donation above $120 (or a minimum $10 monthly commitment), you will join our growing circle of Friends and gain access to free Membership, as well as an exclusive 72-hour Priority Booking period, all while supporting our incredible artist community. Be first in line for tickets to your most anticipated shows by placing a donation today!
Visit: vancouverfringe.com/donate
Latecomer Policy
Latecomers may be permitted on a case-by-case basis as determined by the artists.
To find out if your selected show allows latecomers, alongside any other rules that may accompany the policy, please visit the dedicated event pages on our website. This information will be located within the right-hand sidebar. Alternatively, you can ask the Box Office team while booking tickets in-person or over the phone.
The Fringe Bar
Open from 5PM (weekdays) and 3PM (weekends) until late, our beloved Fringe Bar will be serving up a variety of local craft beers, a juicy cider selection from Wards, and a refreshing range of hard seltzers from Remix and Ocaso. Each night will offer a spritely array of programming from live music and social mixers to trivia, karaoke, drag, our prestigious Awards Night and more… To view our daily Bar offer, visit the Bar Schedule.
Merchandise
Made in partnership with MAKE – THE place to find one-of-a-kind, hand-made, local and funky gifts – we're proud to offer a whole range of merchandise from T-shirts to tote bags, pin badges, fridge magnets; all manner of items to rep your favourite Fest long after the annual event is completed. Whether you're after a gift, souvenir, or simply adding your own collection, get your merch today by visiting our Merchandise page.
Accessibility
We remain committed to providing accessible experiences both in person and online. We are actively working to improve the accessibility of our Festival and gratefully accept patron input across our accessibility initiatives. If you have an access request, or would like to ask questions/offer feedback about accessibility, please call 778-358-5880.
Please note that certain performance venues have structural limitations which may, based on an individual's personal needs, prohibit easy access.
Online Shows
Continue your Festival experience online as we welcome our latest series of captivating digital productions. Feat. six new works by artists from all across the globe, sit back, relax and let the theatre come to you, 24/7 from any personal device.
As standard, all of our online shows feature English captions for d/Deaf and hard-of-hearing audiences. Simply toggle captions on/off when streaming your selected show.
Children
Not all Fringe shows are suitable for children. Babes-in-arms (under 2yrs) are permitted, but we ask that you be respectful of other patrons and leave the theatre should your baby cause disturbance. Keep in mind that we do not censor or jury any of the content. 'All Ages' shows are child friendly, but are not necessarily created with children in mind.